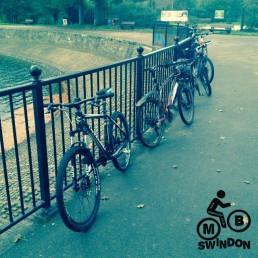 Tom Scott will be leading this week's midweek ride, starting from Coate Water, leaving at 7:00pm sharp.
The plan is to head out to do a 12 mile Chiseldon / Barbury loop. There will be a bit of climbing, but it's no Everest.
In Tom's words, "Bring grub etc" as there're no planned café / pop-up drinks stops for this ride.
As the nights are starting before most leave work, remember to charge your lights up as you'll definitely need them for the entire ride.