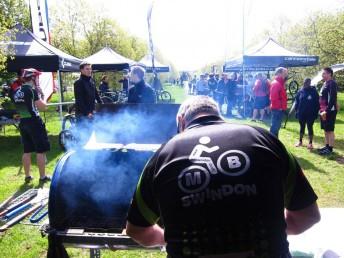 After the success of the 2015 and 2014 Hargroves Demo Day they are back with more bikes for you to try in 2016. We'll be there too with our famous BBQ.
The demo day fleet has grown significantly! Why not come along and try the latest and greatest from some of the top brands in the cycling world. Remember it's a free event and everyone is welcome.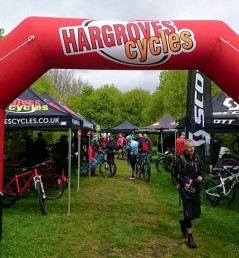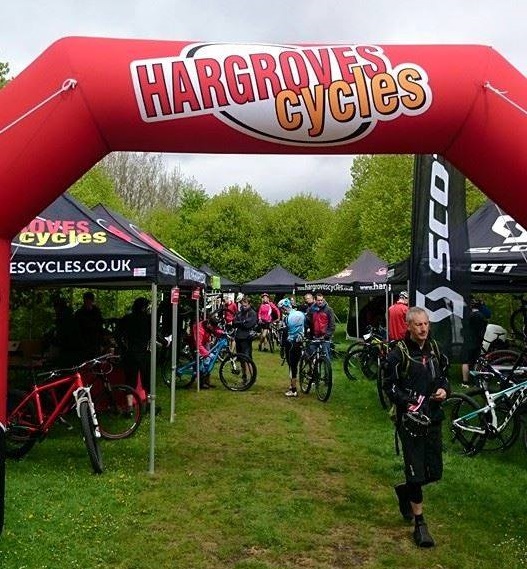 Booking of bikes is done on a first come first served basis and can only be done on the day itself. Please bring a helmet, all your usual clothing, shoes, pedals(if you want to use your own) photographic id (passport or driving licence) and credit card.
Bikes available to demo
Hargroves will bring their test fleet, with some of the industry's leading brands being represented.
Manufacturer
Model
X‐Small
Small
Medium
Large
X‐Large
RRP
Specalized
Rhyme Comp Carbon small
S
£3,000
Fuse Pro 6Fattie
M
L
£2,200
Camber FSR Expert Carbon
M
L
£4,500
Camber FSR Comp Carbon 650B
M
L
£3,000
Stumpjumper FSR Expert Carbon
M
L
£4,500
Santa Cruz
5010 II C
M
L
XL
£3,099 – £3,999
Bronson C
M
L
XL
£3,099 – £3,999
Tallboy CC
M
L
XL
From £4,599
Heckler
M
L
From £2,249
Nomad C 27.2
M
L
XL
£4,599
Hightower C
M
L
XL
£3,999
Highball 29
L
£1,499 – £1,799
Juliana

Women specific brand

Furtardo C
XS
S
M
L
£3,099 – £3,999
Roubion C
S
M
L
£3,099 – £3,999
Joplin C
S
M
£4,699 – £5,599
Nevis C
M
£2,399 – £2,799
Cannondale
Slate Ultegra
M
£2,799.99
Slate CX1
L
£2,999.99
FSi Carbon 1
M
L
£3,999.99
Habit Carbon 1
M
L
£4,499.99
Beast of the East 1
M
L
£2,099.99
Bad Habit 1
M
L
£2,999.99
Trigger Carbon 1
M
L
£5,499.99
Jekyll Carbon 1
L
£5,499.99
Jekyll Carbon 2
L
£4,499.99
Fat CAAD 1
M
£2,599.99
Cube
Stereo 140 HPA Race
£2,299
Stereo 140 HPC
£2,999
Reaction GTC Pro
£1,399
Scott
Scale 710 Plus
M
L
£1,899
Spark 910
M
L
£3,399
Genius 710
M
£3,799
Genius 710 plus
L
£3,799
E spark 710
M
£3,499
E genius 910
L
£3,999
Videos from the 2015 Demo day
Terms and Conditions
Always wear a helmet : you are not permitted to ride any of the bikes unless you are wearing a helmet.
Familiarise yourself with the bike : remember all bikes behave differently, so take your time to become familiar with the bike before tackling technical trails.
Don't push the limits : the demo day is designed to give you an opportunity to feel how the bike you are interested in buying, performs in a real off road environment. The bike must be treated with respect and ridden only in the manner in which it has been designed. KEEP BOTH WHEELS IN CONTACT WITH THE GROUND AT ALL TIMES – RIDE WITHIN YOUR ABILITIES
Stick to the trail : Croft Country Park has miles of way-marked cross country bike trails. PLEASE STICK TO THEM and stay off foot paths. Trust us, the ride is much more rewarding if you do.
Ask a member of staff : Hargroves Cycles staff, along with bicycle manufacturer representatives are on hand to answer any questions you might have. Please let them help you set up the suspension for the bike you choose to ride BEFORE you set off. This will provide a much better ride quality and also resist damaging the bike. Make sure you are riding an appropriate sized bike and don't exceed the maximum seat height.
You will be required to hand in your Driving License/Passport and matching credit card along with a sign in/waiver form. We will store these items in a locked money safe hidden away from public view behind locked doors. Your Driving License/Passport and security credit card is kept under our full responsibility. While in your possession, the bike you are riding is your responsibility. If you allow anybody else to ride the cycle, that too is your responsibility until the cycle has been returned. It is expected to get muddy and dirty, so have fun. However, it is your responsibility to pay for any damage resulting from miss use. A snapped chain or puncture is not considered to be miss use. Puncture repair facilities are available at base camp or if you are riding with a guide, they will be carrying essential tools. Any injury sustained when out on a bike, is solely your responsibility. Hargroves Cycles Ltd, its staff or the manufacturers supplying bikes on the day, may not be held responsible.