Words by Tom Scott  
Photos by Anthony Holmes, Gary Palmer and Graham Burgess
We gathered at Foxhill for a 10am start. There was minimal faffing as my ride secretary (Nicky) got everyone signed in and off we set, up the hill, all seventeen of us.
Having crested Foxhill (in the wake of a very fit and young-looking Mr Palmer) we flew down the other side and through the puddles to the woods, or 'Burial Mound bypass'.  I was reminded of one time we went through the same woods on the way to Wantage cafe and got about 5 punctures. Luckily, Paul Allum was there at the time, and with his assistance we were on our way within a few hours… but I digress!
More puddles led us to the bottom of White Horse Hill. The chalk wasn't too slippery as we laboured to the top, and the 360 degree view was a joy to behold. We traversed the side of the castle on the bridleway then stopped at the layby for a brief rest before setting off back up the cart track.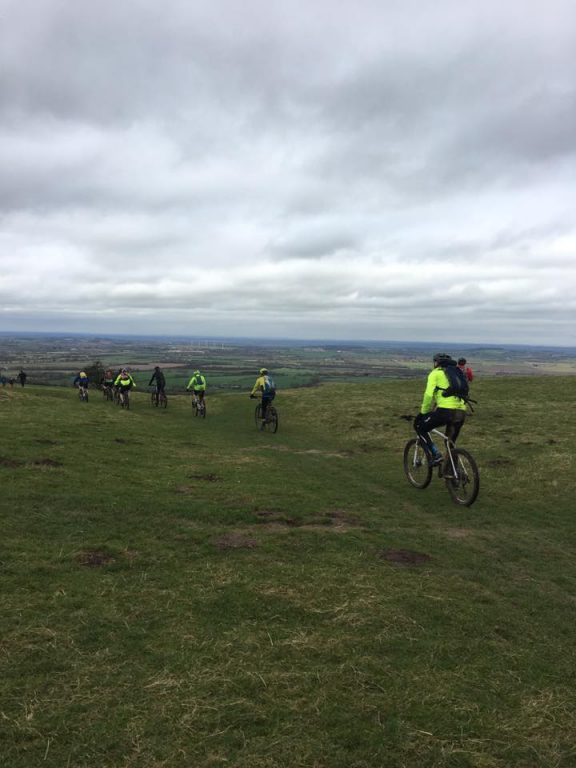 A quickish descent on the chalk, and a sprightly pedal brought us back to Waylands Smithy, where we took the time to have a look round the burial mound, which pleased Tony Holmes greatly as some of his ancient ancestors (an uncle and a brother-in-law) were interred in there (sorry Tony, couldn't resist a dig!) After a brief leaf fight between me, Jerome and some kids, we set off back to Foxhill.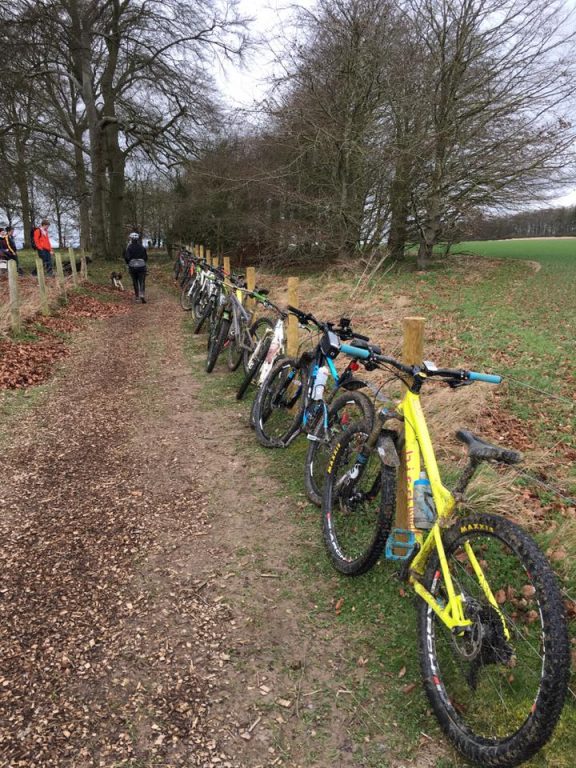 The rest of the ride was a bit of a slog as the weather was closing in and the headwind had got a bit stronger, but we all made it back in one piece. I dropped back on the last climb as I didn't want anyone to feel they were holding us up, plus I was knackered. The habitual ridiculously fast descent to the car park capped off a great social ride which we all enjoyed.
Oh aye, and Charlie fell off!