Words by Phil Allum
You know that Spring has finally arrived when it's time for the Wentwood 50 Goshawk Challenge. It's a pretty brutal reality check if you've been napping on the sofa through the winter rather than getting the miles in on the bike.
The Wentwood 50 is a smaller, but perfectly run, XC marathon event just over the bridge into Wales. There are 3 distances to choose from, which can be decided on the day as you get to the splits. This is especially handy if it's not your day and your head's not in it.
It is a tough event. Some people sniff at the fact that the longest distance is "only" 50 km. These people clearly haven't ridden here before. The organisers even warn the uninitiated on their website: "This is all about pain management". The shortest distance – the 25km route – is still an absolute beast if you are not used to this natural riding. The forest is littered with freshly cut, loamy, rooty singletrack and the organisers have used as much of it as they can.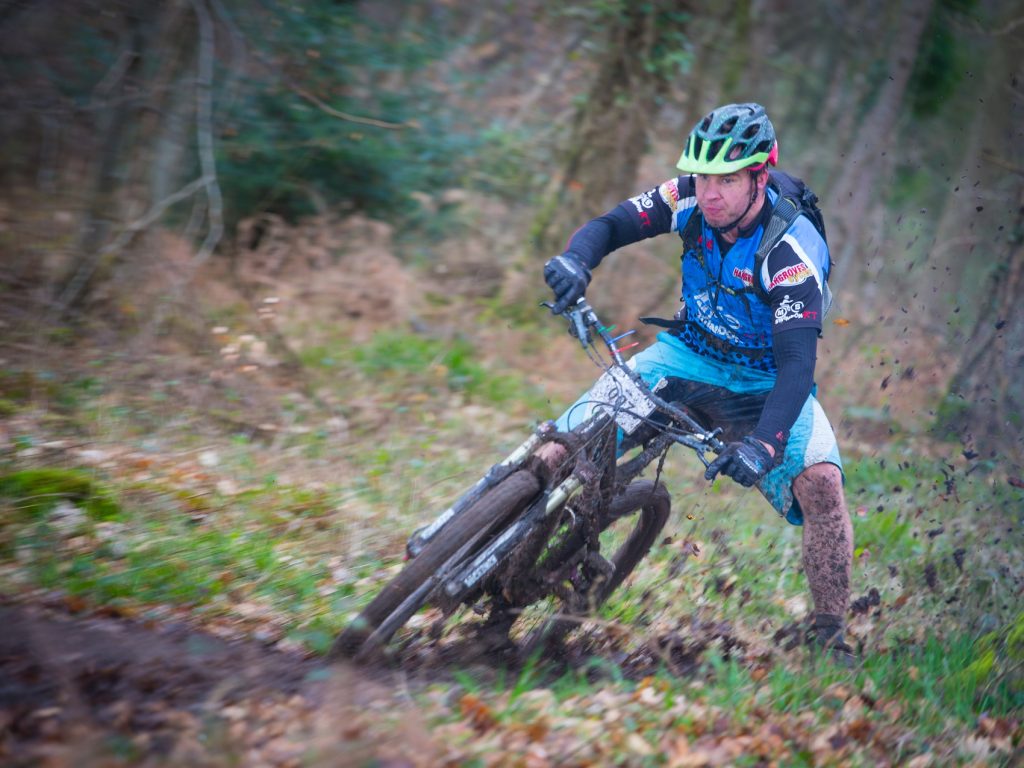 Yes, there are some long, slog-it-out fire road climbs but, to be honest, you are normally happy to drop your guard for a few minutes and to recover mentally. Riding on this kind of terrain is a full-body work out and if you only normally ride surfaced trails, you are in for a bit of a shock. You'll soon be wondering why you are blowing out both ends worse than an asthmatic hippo at an all-you-can-eat Indian buffet.
We had about a dozen from MB Swindon make the journey for this event, some sadistic people having been here before. For others it was their first attempt, having heard the rumours and fancying it themselves.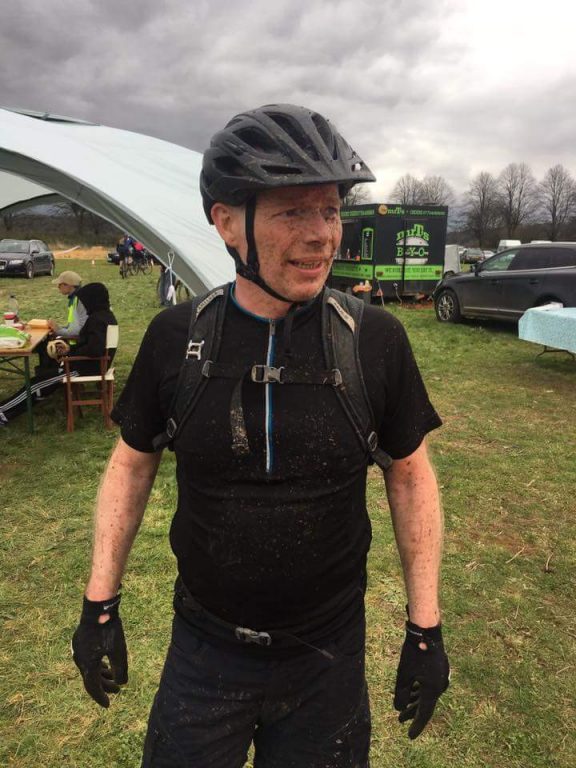 This was my third year. The two previous events, I rode the XC bike and tried my best to put in a fast time. For this year I wanted to play it different. I took the Vitus; 160mm, 1×10 with guides, dropper post, monster tyres etc. The aim was pure and simple; to just go out and have fun. And boy did we have fun.
Considering that the wet weather overnight (and into the morning) was fairly heavy at times, the forest had drained quite well. Yes, there were some sloppy parts, but these just added to the fun! If you don't like your bike getting dirty then this is not the event for you.
Spraying mud everywhere whilst smashing roots and drifting flat corners was definitely the most fun I've had on the bike so far this year. Some bits were so good it was tempting to push back up for a second run.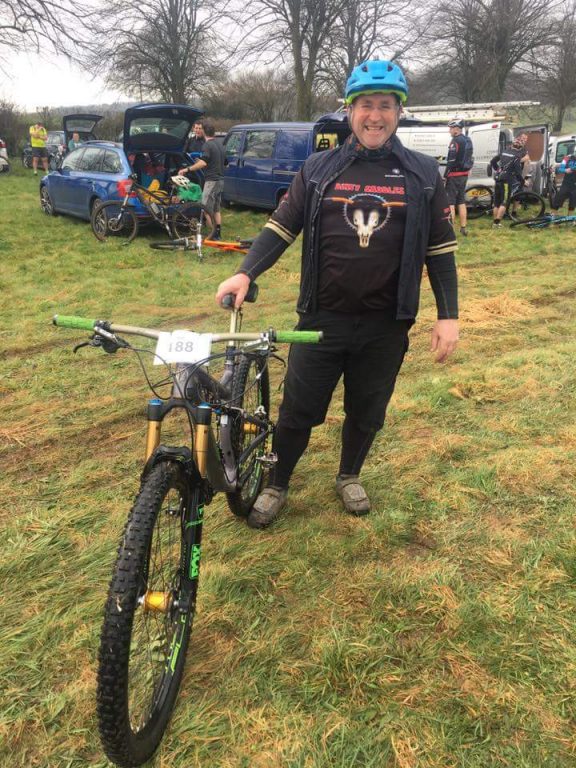 Flying down boggy gulleys, popping off anything and everything was just the ticket. Never once did I regret the bike choice, even on the climbs that had me begging for a granny ring, knees about to explode. The elevation graph shows it exactly how it is, you are either going up or you are coming down. Flat sections were few and far between. I'll be honest; I had a right old giggle. I'm not sure an XC marathon is supposed to be this much fun.
A well-stocked feed station with the added bonus of tea and coffee was an especially nice touch just before the halfway point. A second water station at about the 35km mark ensured everyone keep their fluids topped up. Coupled with the caterers back at the event start, they had the eating-and-drinking bit spot on.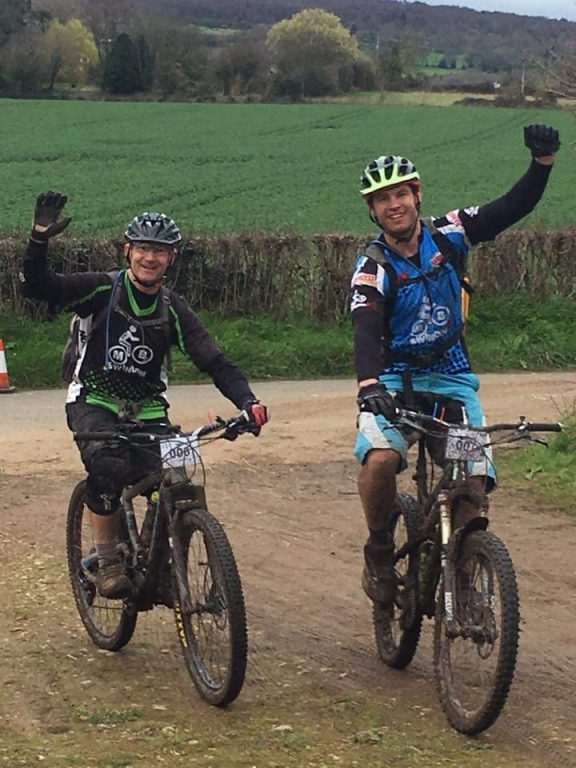 Talking with everyone afterwards, the general consensus was overwhelmingly positive. By the time we had driven back to Swindon, even Pops had reneged on his finishing line statement of "never again". Most people just seem to love the challenge of this event: the terrain, gradient and scenery is a perfect recipe for a good day's riding.
Well done to Robert Storey, the rest of his organising team and especially the always-smiling marshals – you did a fantastic job this year. We'll be back next year, that's for sure!
Awesome action shots by Craig at Track and Trails. Check them out on Facebook, he sure knows how to take a photo.