Words and Photos by Phil Allum
The heavy overnight rain was forecast to stop mid-morning, but the view from the window was still looking bleak when I was getting ready to leave. Would anybody turn up? I mean, it was supposed to brighten up… but it just looked miserable out there!
I shouldn't have worried – of course people would turn up! Nine people in fact, with three of them joining us for their first club ride.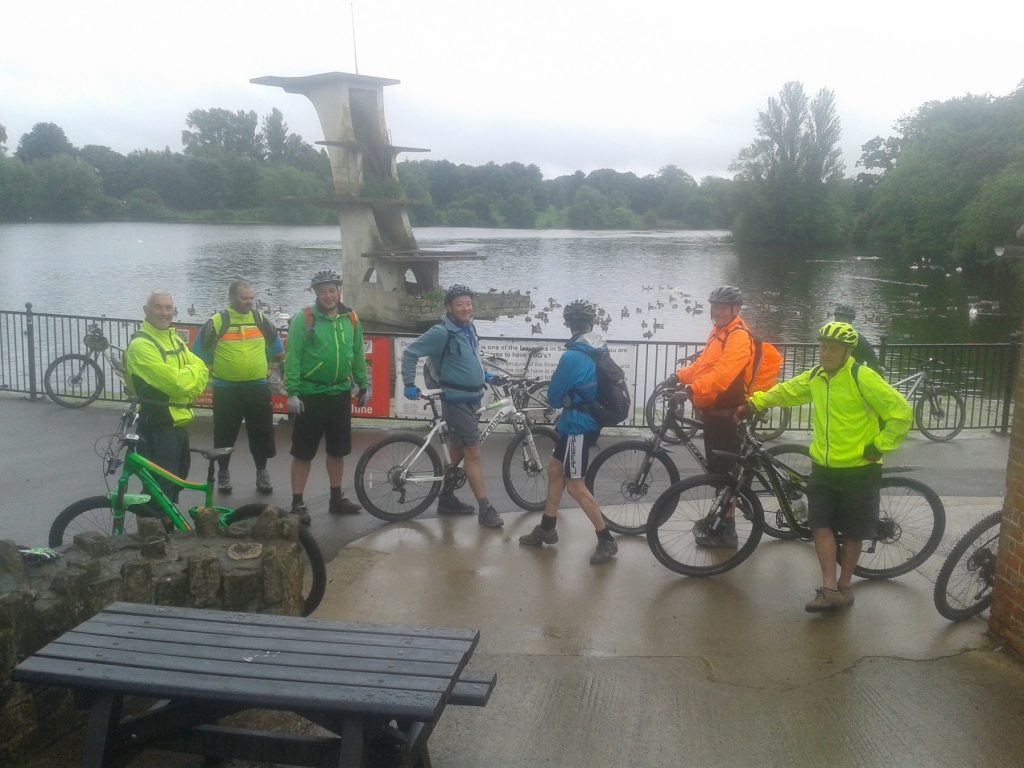 A quick introduction and we were soon off,  getting on Sustrans route 482 heading out towards Chiseldon. Bex very kindly offered to be rear gunner, keeping those at the back in check. Dodging puddles down the old railway line gave everyone time to indulge in a bit of conversation, with only a few passing comments about the previous night's football.
We were soon arriving at Ogbourne St George to start the climb up our one hill – Smeathe's Ridge. It's a bit of a biggie!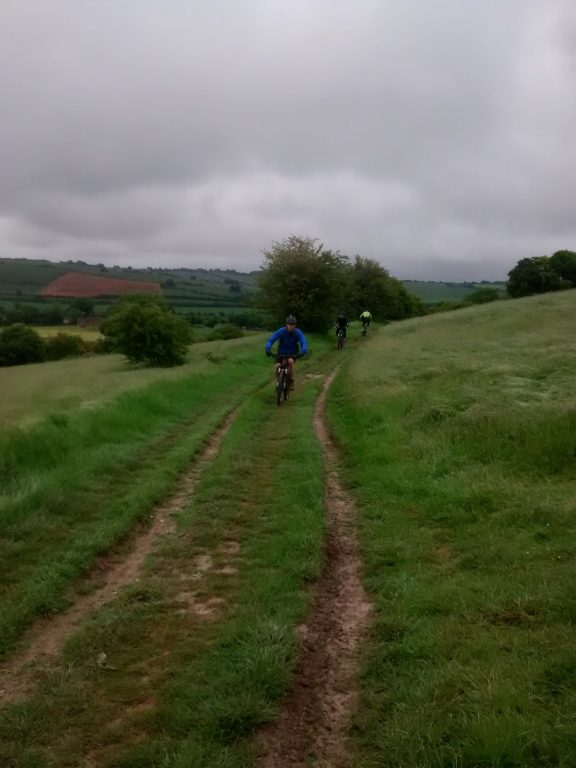 With the sky slowly clearing, we were blessed with some lovely views across the downs, although with the fields full of cows you had to keep one eye on the ground for land mines.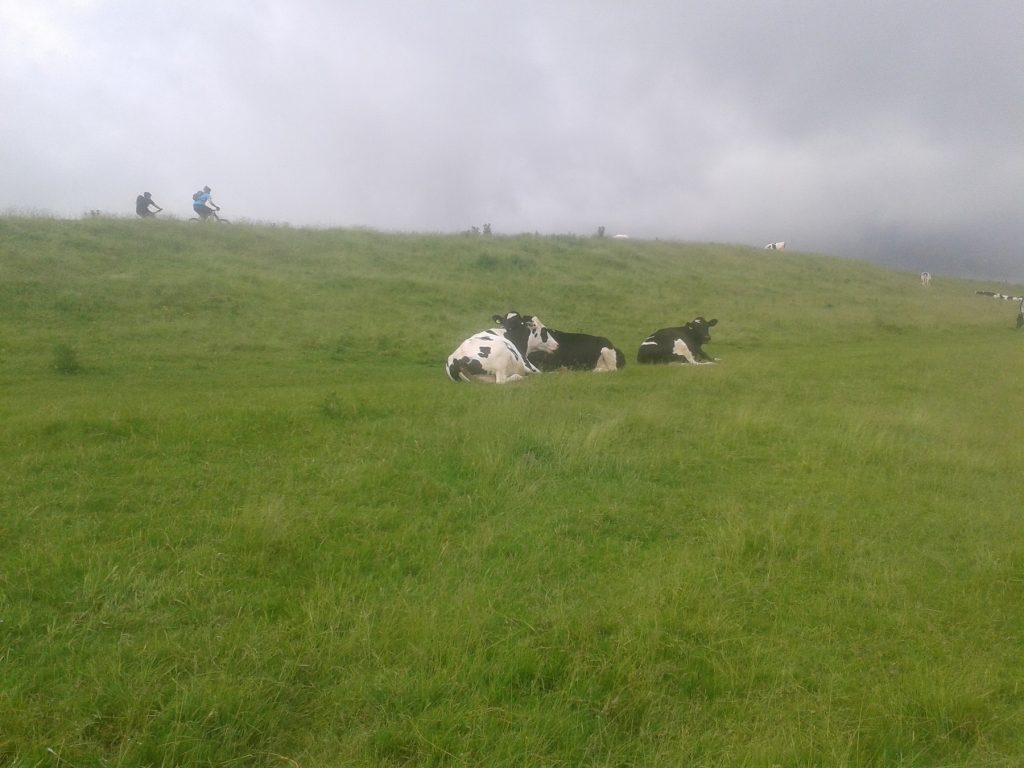 Crossing the hill fort at Barbury, we were soon on our homeward bound descent, rolling our way down the byways through to Chiseldon and then back round the curly bridge to Coate Water.
A very pleasant 17 miles, 2.5 hours on the bikes with a great group of people. No punctures, no mechanicals, no real rain, no worries.
Thanks for joining me everyone, see you out on a ride again soon.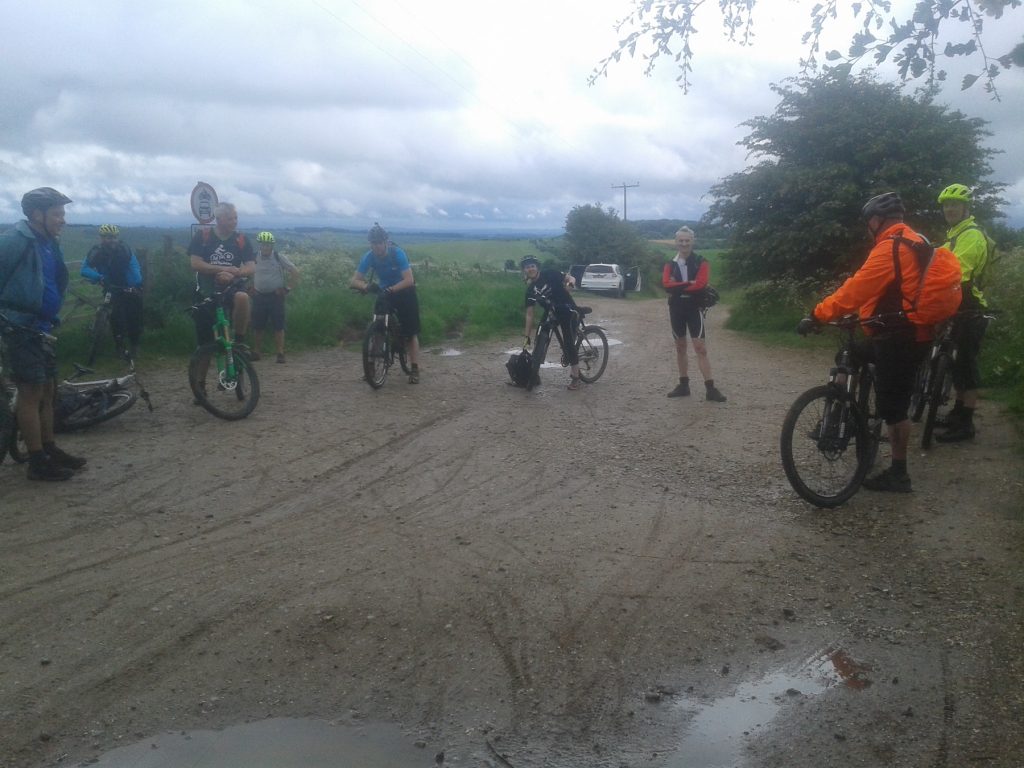 EDIT: Here's the route they followed (as a GPX)