To celebrate MB Swindon's 10th Anniversary, we recreated the first ride the Club ever did.
After cancelling the ride the previous week because of Storm Dennis, the weather wasn't looking too bright on the morning of the rescheduled ride, either! There was a bit of discussion on the Facebook group, and a couple of people were put off by what was looking like a grim day.
However, by the time I got to Barbury, things were looking considerably brighter and there was plenty of blue to be seen overhead.
One by one riders appeared until, by the time we were ready to depart, there were eleven of us. We had a good mix of old and new: Pete was the leader of the original ride 10 years earlier, while Samuel was on his first Club ride.
The rain may have cleared, but we still had the wind to contend with, and descending Smeathe's ridge with the wind at our backs made us glad we weren't coming back up that way.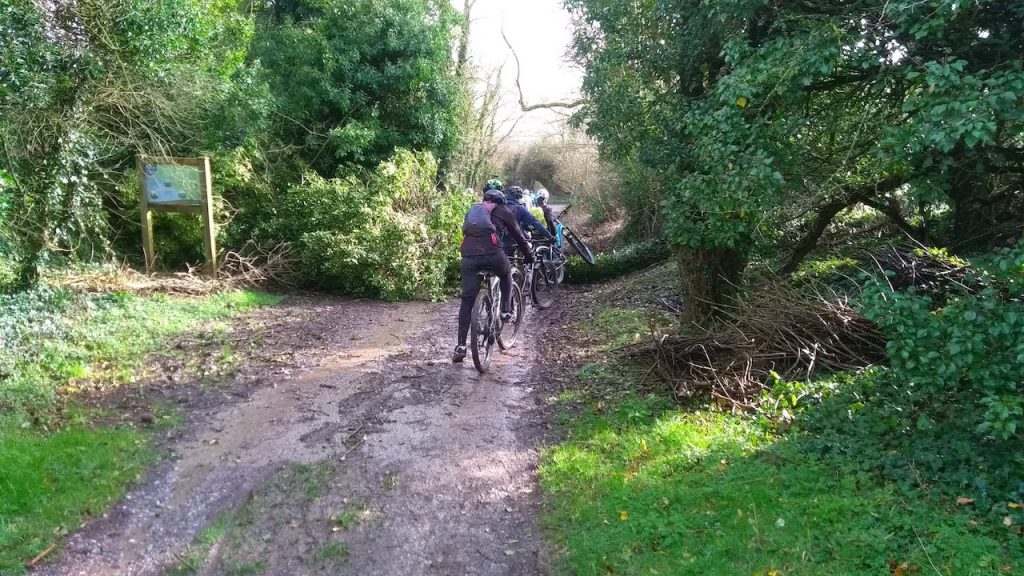 After navigating the fallen tree at the bottom, we turned right and slipped and slithered our way through the mud of the bridleway to Southend, then crossed the main road and began the climb up the other side. Instead of following the gravel climb all the way up, we turned right and went up the steepest section of the road climb, and continued towards Poulton Downs.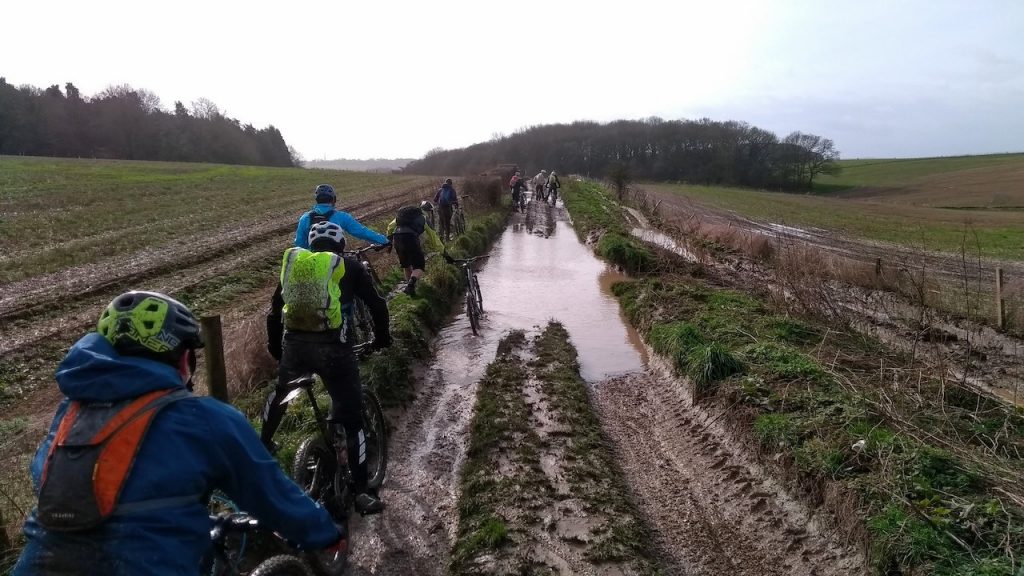 We had quite a long delay at this point, as Lou snapped a link on his chain. After we'd replaced the link and Lou tried to pedal, we discovered that he'd also twisted another link, and Pete and I had to improvise a repair by twisting it back into shape with Allen keys. Our reward was to ride up the climb to the top of Rickety Bridge into a howling headwind!
Once we had rejoined the group, we rather gingerly set off down the descent, which was as wet and slippy as we'd expected.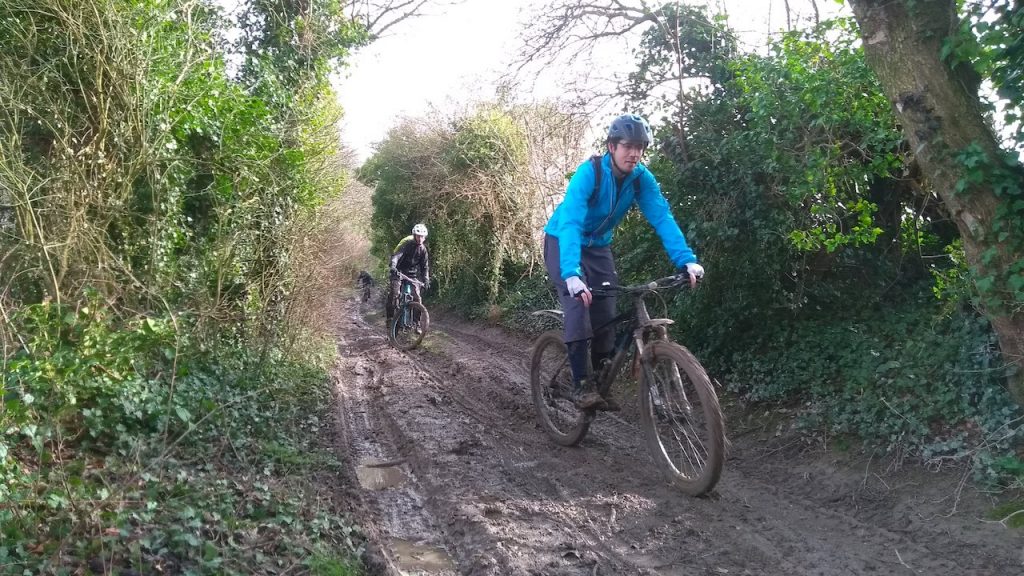 From there, we crossed the road again into Ogbourne Maizey, and began the long, slow climb back towards Barbury. The first half of the climb was relatively sheltered, but once we got onto Four Mile Clump, we had a gale blowing from the left, and I found myself laughing out loud watching people trying to ride in a straight line.
We were soon back at Barbury, where the post-ride cakes rounded off a throughly enjoyable morning. Thanks to everyone who came, and especially to Pete for leading us.