Words by Gary Palmer   Photos by Gary Palmer and Michael Duller
At 9.00am it was already a tad warm; could be a bit of a test for the lads! Starting at Haresfield beacon – one of the highest points In the Stroud valleys – should have been a bit of a warning, but I kept quiet. I was sure they wouldn't mind until we had to climb back up it at the end of the ride.
Eight of us took off through some of the nicest single-track in the area. The tracks got steeper pace got faster, until one of our health and safety experts didn't have time to compare the width of his bars and the gap between a couple of trees. It turned out that either the bars were too wide or the gap between the trees was to narrow; either way, it involved a little roll around in the undergrowth.
After a bit more single-track and a few little jumps, we were into the first climb of the day, a nice little stony number up to the Cotswold way.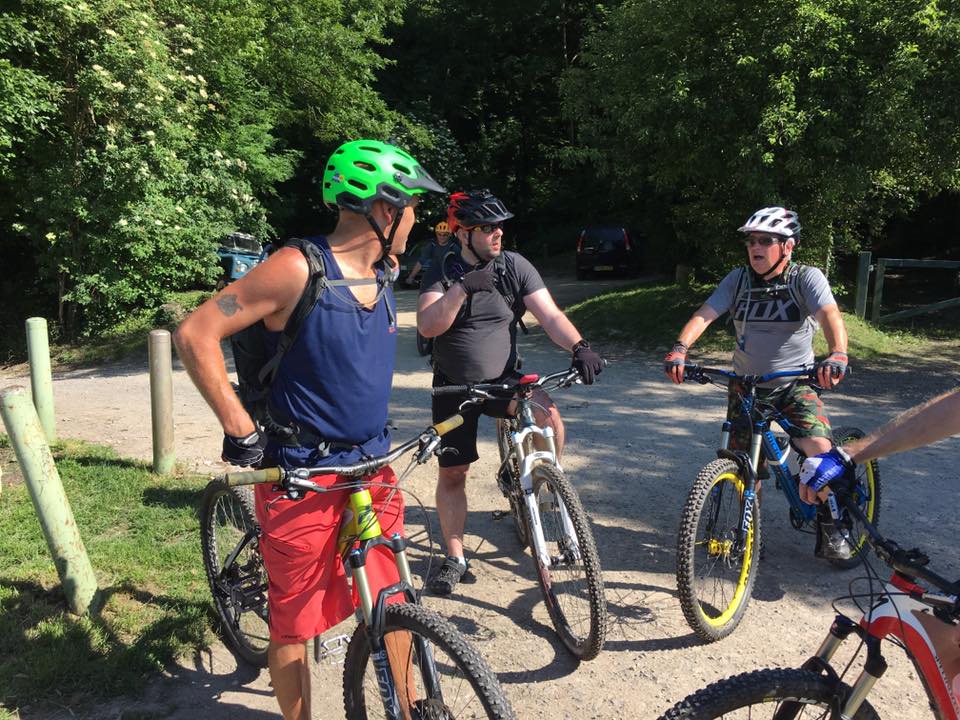 The next bit was a bit tedious. Going across fields and opening gates and all that gave the upper body a good work out, though, and the view wasn't bad either!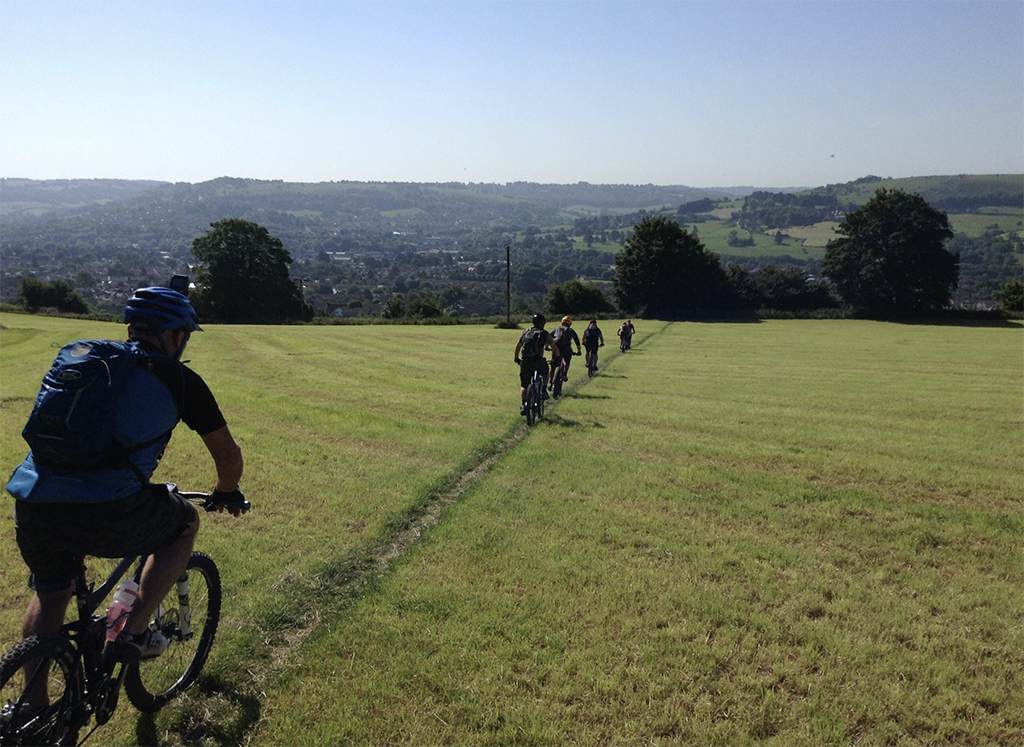 When we got down to the bottom, we got on to the Severn-Thames canal path and headed towards Stonehouse, which was the start of quite a long road section. The beauty of it is that it takes in the infamous Frocester Hill, quite pleasant in the blazing sun…! When I eventually got to the top, they were all there, like pride of lions hiding in the shade.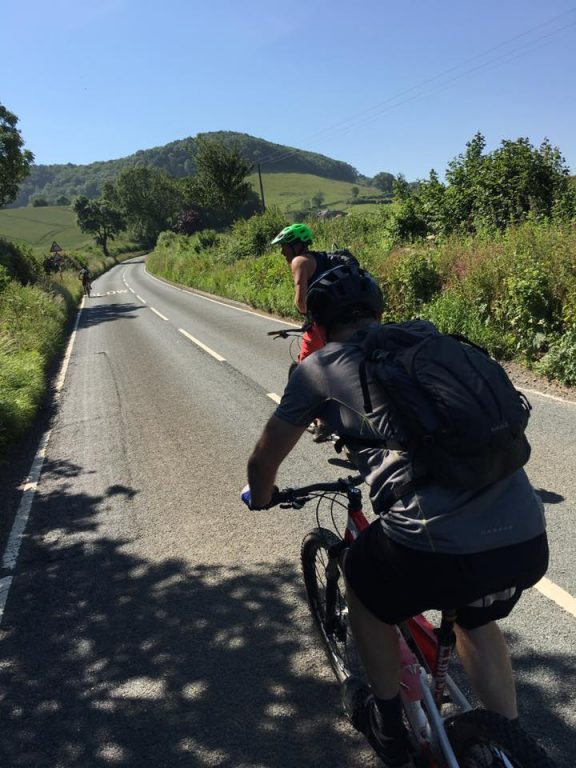 We were soon back into the cool of the trees and a good downhill straight line blast. The climb up from there wasn't too bad… well, compared to the last one!
Next came a quick ride around Uley Bury and then a death-defying descent down to Uley. We had another faller on this section (in fact it was the same person who forgot to bring his tape measure previously!) It was my fault as I was riding too slowly, because I had missed a turning at the top of the hill and I was scanning for a get-out route while still trying to look like I knew what I was doing. The new route I found gave us a bit of a bashing with holly bushes, brambles and a decent set of steps at the end. Then it was out onto the road and a quick spin past Uley brewery, to show the lads what they couldn't have.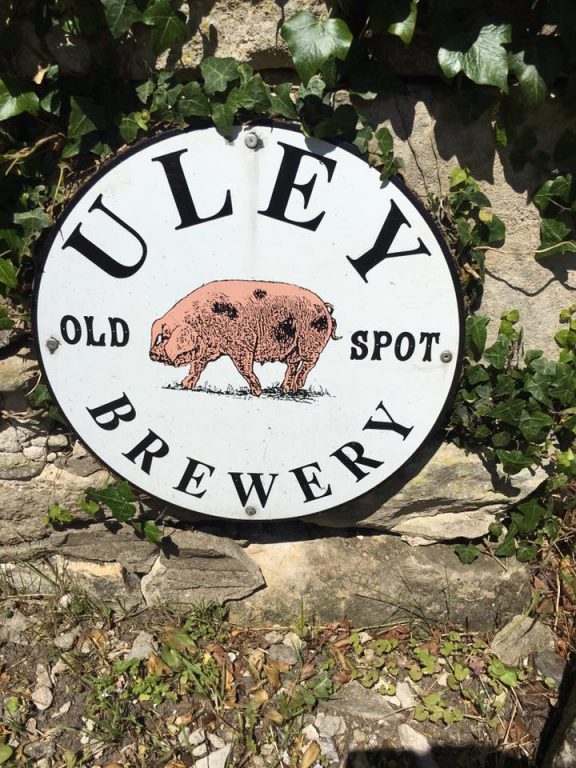 After the tears – because we didn't go in the brewery – were mopped up, we took off on another climb. I decided to lead from the back on this occasion and gave them instructions on where to turn and wait. Unfortunately, the racing snakes missed the bridleway and carried on to the top of the hill. A quick phone call bought them back down, then we were through another gate and up an off-road climb. Again I gave them instructions where to stop; again when I got there, I had to shout them back down to meet me. These boys liked climbing!
Another nice bit of single-track eventually took us over to Breakheart Quarry, where we sampled the infamous switchbacks, down and up; how pleasant.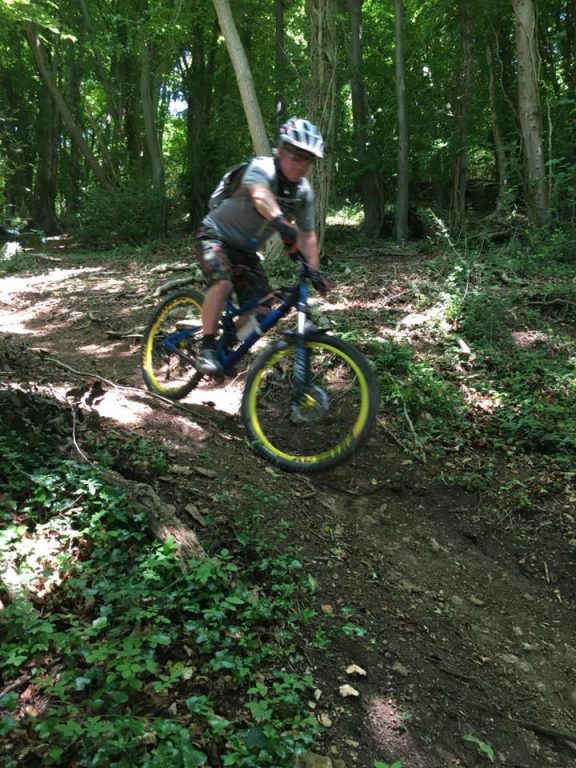 A quick spin through the quarry and we made our way down the dark gulley to the New Inn at Waterly Bottom. A couple of pints (to re-hydrate, of course), a quick sandwich and a bit of bike fettling, and we were off again…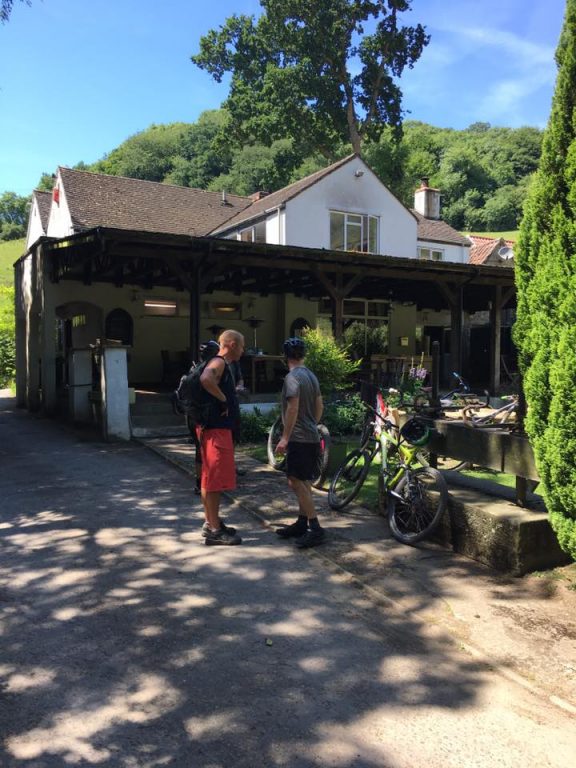 …to search out another hill to climb! We found said hill at North Nibley, and a beauty it was! The climb was well worth it though – the views up there were superb.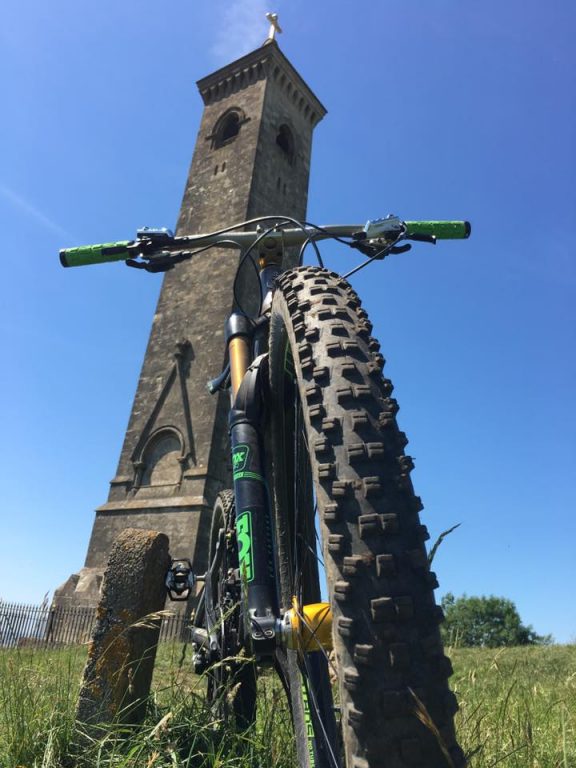 After we sent a few to the tower we took off to search out this hill I'd been promising them all day, Waterly bottom. What a beauty – it took some effort for me to push my bike up that; fair play to the ones that made it.
Starting to head back now, and covering ground we'd ridden on the way out, we popped out on Lampern Hill, another longish road section that bought us out by Woodchester Mansion. I told the lads that I was going through a gap in the hedge just past the gate, though turned out that I had to make a new gap (not a problem). Stanley woods has got some great single track in it, plenty of stuff to keep you on your toes (or on your butt, if you're not careful)! This brought us out onto Selsey common, another section with fantastic views.
After a crazy road descent, we got back on the canal path and road to our final stop before the final climb.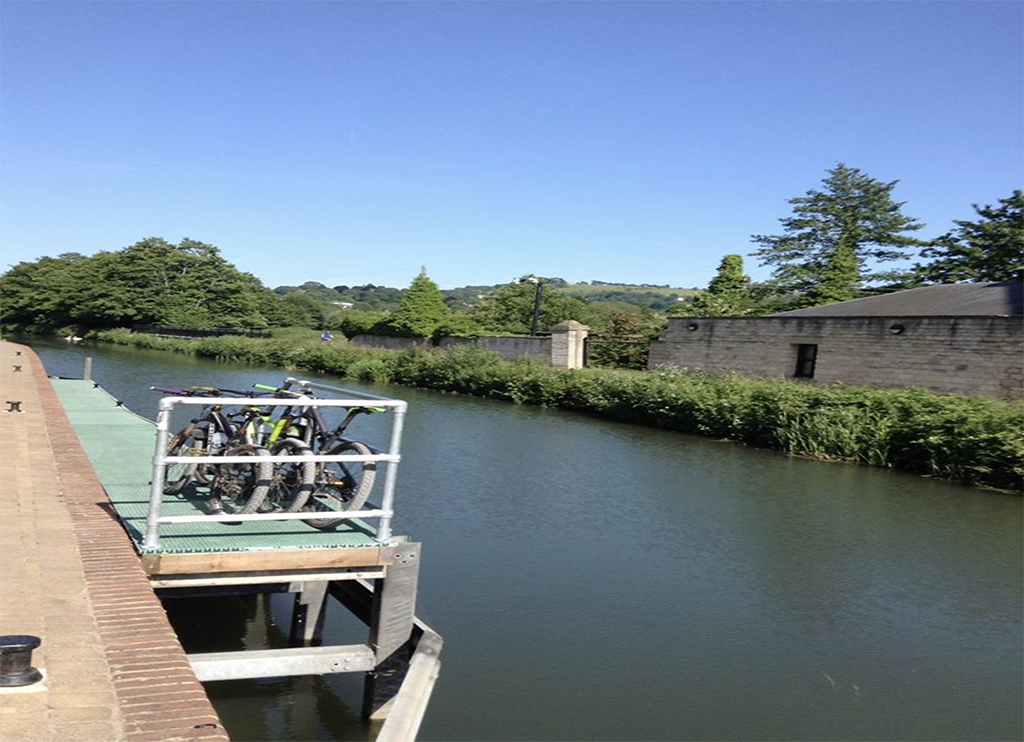 A nice cup of coffee in the bar and we took off again. This last climb goes on a bit; you think you're doing alright and then you hit Ash lane. It wouldn't have been so bad, but some bloke on a shopping bike went past me! At the top of Ash lane we were back into the woods for a gentle climb back to the car park. Even the ice-cream man was still there – result!
A massive thanks and 'well done' to Graham, Steve, Michael, Jason, Gary, Gary and Chris for joining me on this hot and arduous ride. Cheers!