The weather turned out nice for Chung's Lambourn return, just a little cold. 7 keen cyclists turned out for the ride – with all admin and ride brief done, we all headed out with a little warm up on the road before we started the climb up the folly. We were greeted with what can be described as very, very large puddles – go round, or end up like Danny MacAskill in wee day out (look it up on you tube!) Sealskinz socks will be tested out.
With some bridleway riding under our belt, we had a small stop and brief about the terrain coming next. The trail would become tram lines and decline, steady on the brakes as muddy under tyres (I still had my summer tyres on!) eyes up looking where you are going; we had a man down but he got back up no damage, made sure he was ok to carry on the ride (we are not Top Gear – we don't leave a man down).
With more bridleways and byways under our tyres, and Botley Copse and Peaks Down, it was on to the small road section to the M4 bridge with the normal photo pose, crossing the road over to the gallops and the descent down in to Aldbourne (some gravity-fed speed…).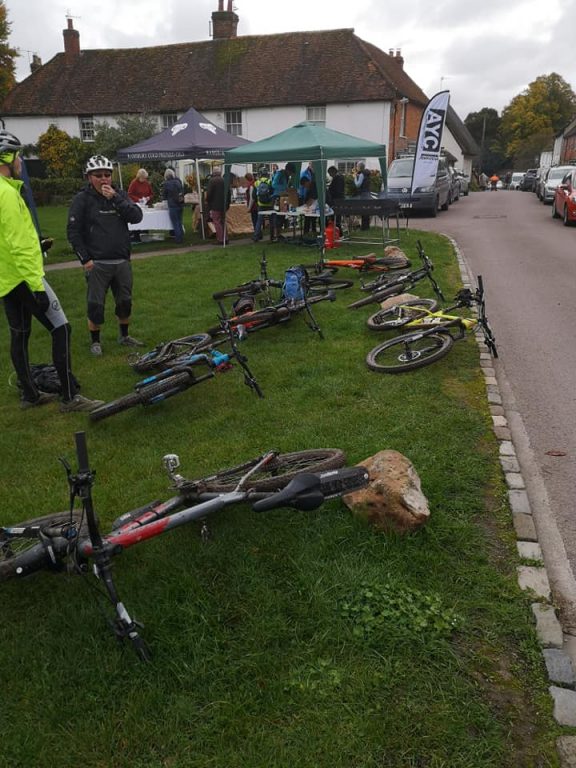 With a small tea stop on the green in Aldbourne, and for Chung to buy some jam (!) we headed out of Aldbourne for the long drag up the hill towards Baydon and more byways, Midge Copse and Gore's Copse, a climb up Hodd's Hill (this was a little tough after the climb out of Aldbourne), well done to all – we got to the top and had a little wait for Chung (too much food at stop weighing him down!).
Our path wound through some smaller copses, out and over the M4 again, down Platt Lane and over the small humps (people enjoyed these with all the noise and beaming smiles at the end).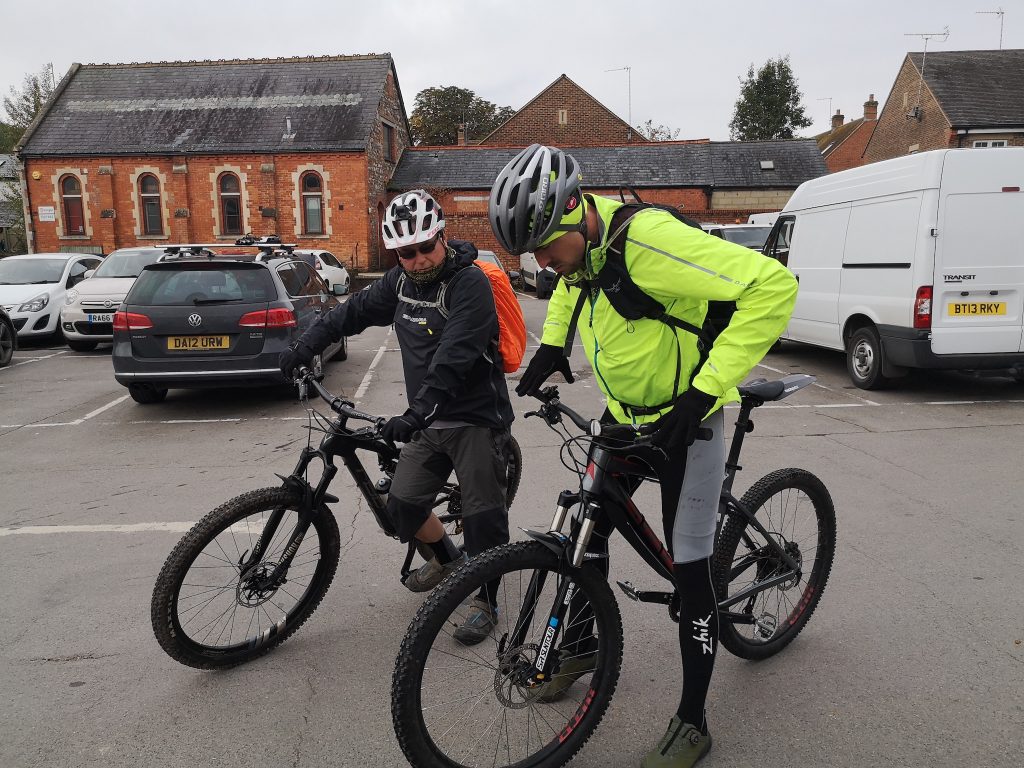 With our final little push past Coppington down as a group, we tucked and pedalled down Hungerford Hill into Lambourn for a well-earned tea and cake.
My hat goes off to Clive Ferris for adding a little more miles to his ride – well done sir!
Thanks to all that came, until next time.
Words: James Roberts Photos: James Roberts and Wailun Chung.