Words & Photos by Sarah Bailey
The MB Swindon ladies left the confines of North Wiltshire and travelled to the Malvern Hills for this ride. The ride was led by Jo Page who, being local, knows the riding around there like the back of her hand.
The weather was dry and sunny, unlike our previous ride there.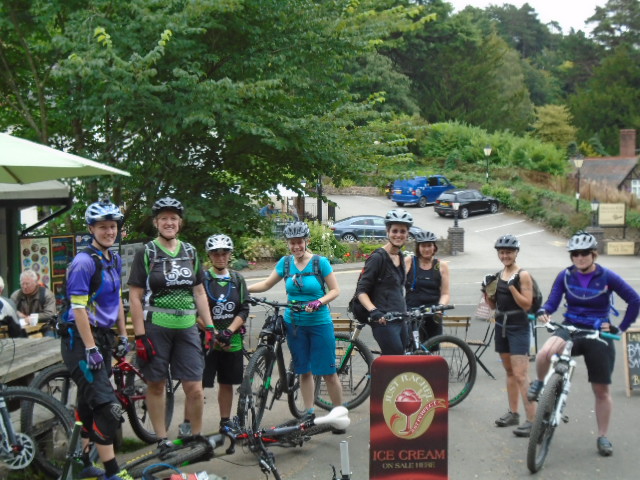 Jo had arranged for some of the ladies she rides with to join us and it was nice to meet some new faces (both from Malvern and Swindon) with another Jo kindly backmarking.
Unfortunately, about 15 minutes in, an 'off' on a tight switchback meant it was the end of the ride (and a hospital visit!) for our Ladies' Officer, Debbie, and Social Events Officer, Sharon.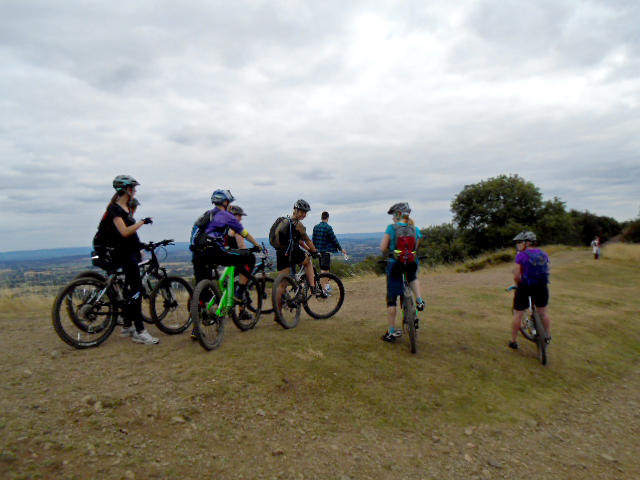 The remainder of us carried on up onto the Malvern Hills. Eventually we made it to the top of Worcestershire Beacon and to stunning views all around us which made the climb worth it. We were also caught up by another of Jo's Malvern Ladies, Vicky.
Then we headed down to a lovely little café for tea and cake and then it was back up into the hills for more amazing views. We were also treated to Jo and Jo showing their awesome skills by riding down a steep rockface.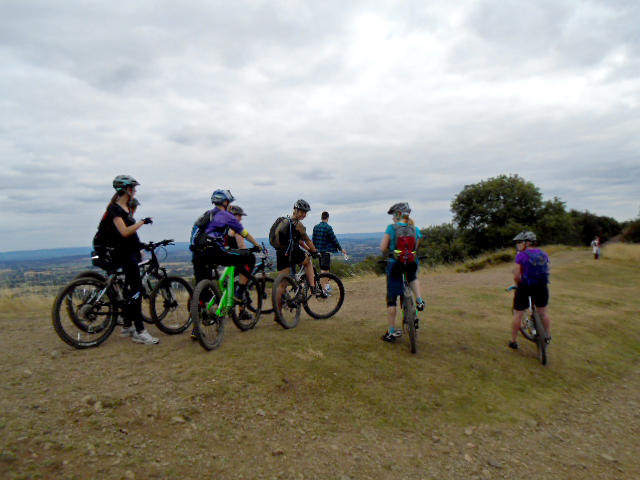 There was something for everyone – climbing (2,500ft in 11.5 miles), descending (some of it technical for those who wanted it) and views to die for. There were lots of walkers out and about, and (almost) all of them were friendly & chatty.
Thank you to Jo for taking time out of her hectic schedule to work out the route and for leading this ride. Looking at the smiles on everyone's faces at the end, they all thoroughly enjoyed it.
If there's another ride there, I would highly recommend it. You certainly won't be disappointed.