Words by Sarah Bailey   Photos by Sarah Bailey and Debbie Davies
The first ladies ride of 2017 and the weather forecast was for rain all day.  When I got to Barbury Castle there was a heavy drizzle and a cold wind so I wasn't hopeful of anyone turning up.
However, I was soon joined by three hardy ladies (Debbie – our ladies officer; Sharon –  who, having ridden on the club ride the day before, cycled to the start; and Alison, who had also cycled to the start from Lyneham).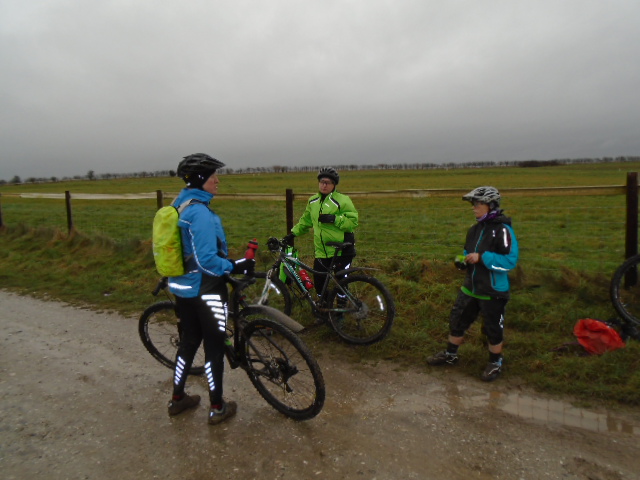 I had recce'd the route the previous week, but after discussions with Sharon about the conditions the previous day, we changed the route.
So we set off and, to be honest, I think we were all questioning why we had decided to ride. But we didn't need to bother, as it soon stopped drizzling and stayed dry (the sky anyway) until the end of the ride. It was a ladies' ride after all and the weather gods seem to like us!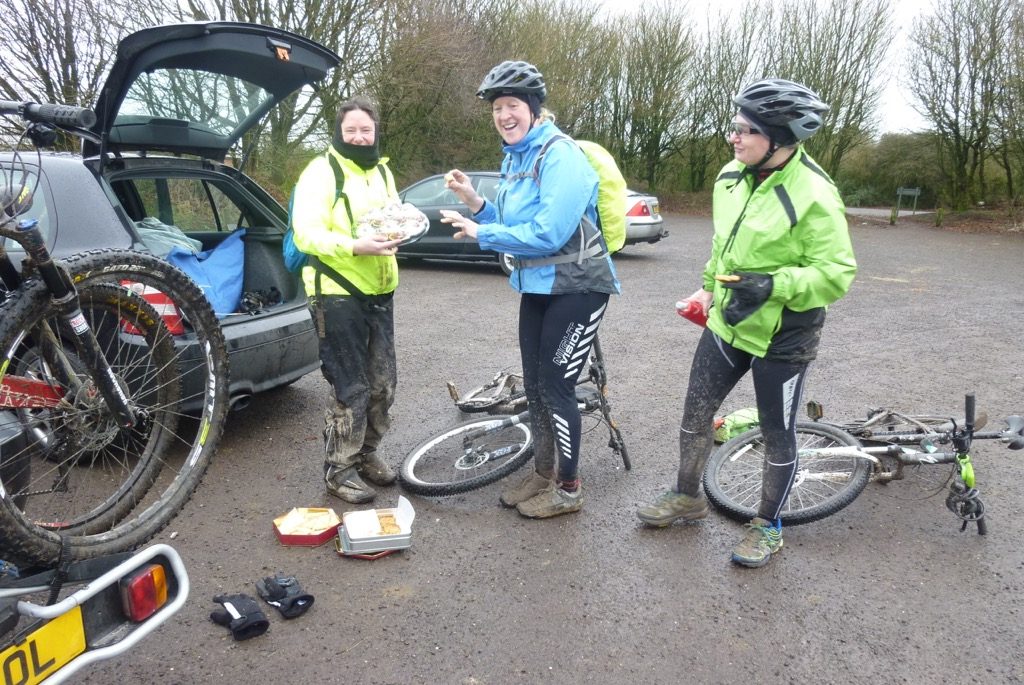 The ground was very wet, and also muddy in places, but everything was rideable. The ride was at a nice relaxed/social pace and everyone seemed to enjoy the ride (even the push up the Barbury road climb) but that may have been down to the fact there was cake at the top.
Big thanks to the others for attending the ride – it was a lot of fun. I know I'll definitely be doing that route again.