Words and Photos by Hazel Ross
It had been raining every day leading up to the ride and rain and heavy winds were forecast from midday. So I was pleasantly surprised to see a full house of 6. I had agreed previously with the Landlord of 'The Black Horse' that we could park in their car park but come ride day I turned up to find only a small section of car park with the rest under construction. We managed to squeeze our 6 cars in (after being told to move one car to avoid it sinking and him demonstrating how this could happen!).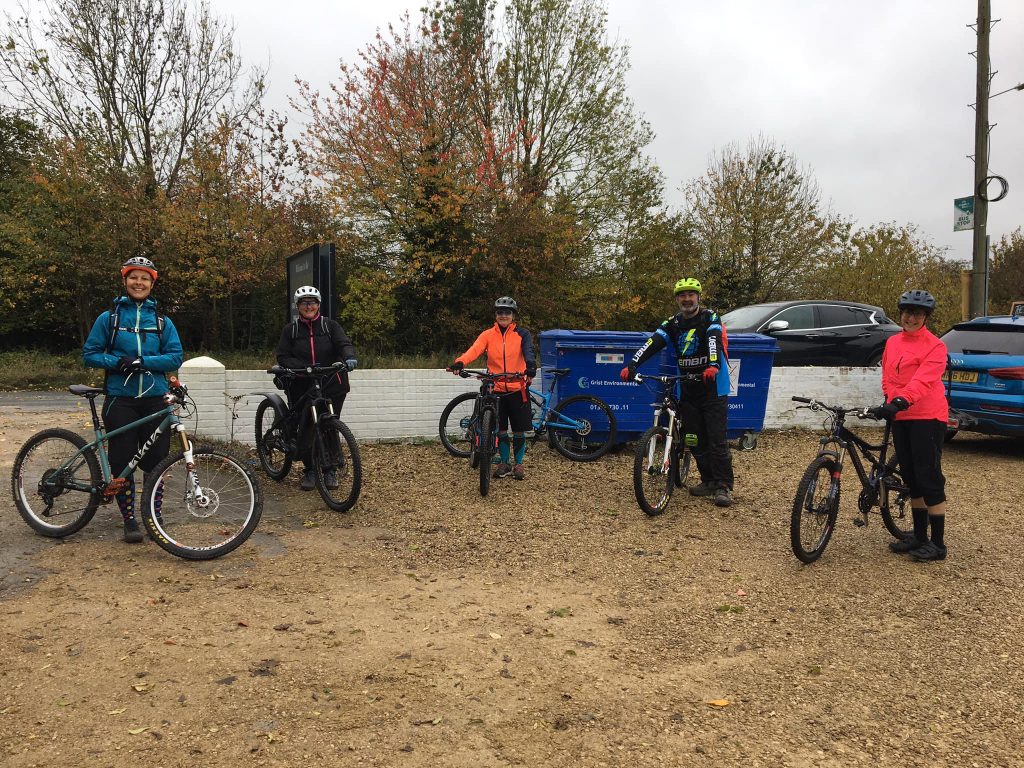 After introductions, a ride brief and group photo, we rode through the picturesque village of Cherhill and turned up the track towards Yatesbury. At the top of the track, I used this opportunity to stop to catch our breath and give a brief history of RAF Yatesbury.
We rode behind the village on grassy tracks through muddy puddles and then through a small housing estate to join a track but were stopped by a gentleman explaining that the bridleway was over to our right. I apologised and we took the signposted track (which could be seen from this direction), to be stopped again by another gentleman stating that we could have ridden down the first track. I thanked him for his local knowledge and, to avoid getting embroiled in a neighbour dispute, we quickly headed down a track carpeted with Autumn leaves.
The wet weather hadn't dampened spirits and I could hear giggles and shrieks behind me from someone trying to keep their bike upright through the mud. We pushed up 'Windmill Hill' to what would have been views of the Wiltshire Downs on a clear day and an excuse of a photo session at the top (but mainly for the fun of riding back down).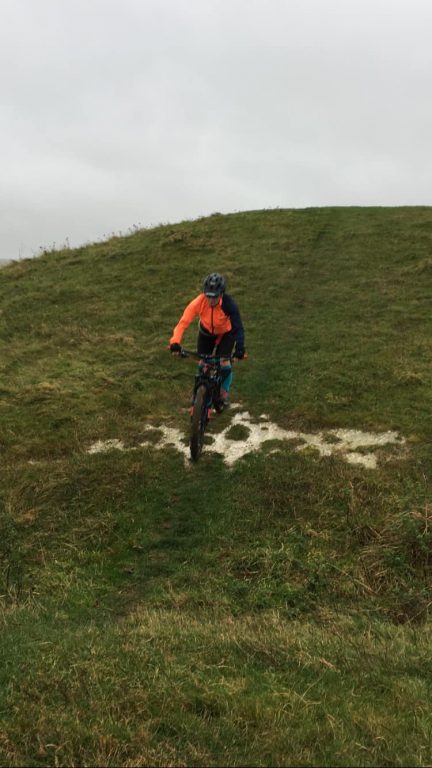 I started to explain that it wasn't worth attempting to ride up the next bit of track in the wet as it was covered in roots and would be very slippery, when one of the group sped straight past me and impressively straight up it on her e-bike – wow! These e-bikes were starting to look fun!
After a short rutty section to master it was all downhill to Avebury café which happened to be take-away (and card) only but the rain eased off and we enjoyed some well-earned refreshments outside, sheltering under the barn eaves.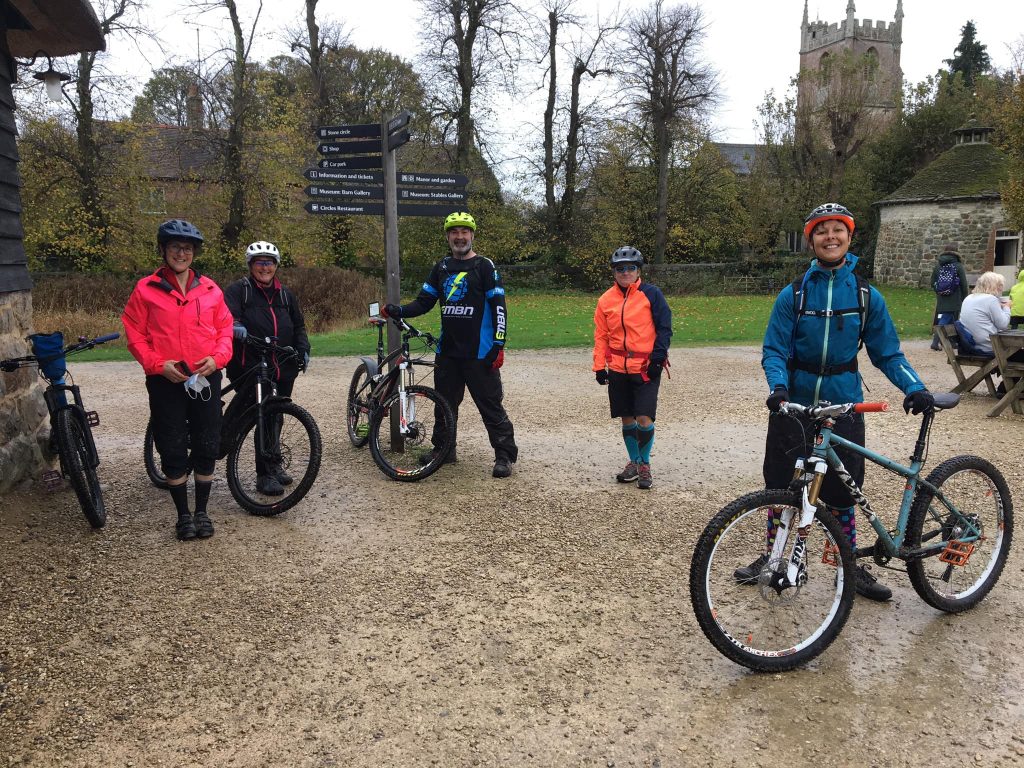 After being fed and watered we headed along different bridleways back to Yatesbury, this time including a fun downhill section through the wood, with squirrels darting out of the way to avoid being squished as we shrieked with enjoyment on the way down. It was a short ride through the village back to the pub where I had pre-booked a table and all joined me for a drink, cheesy chips and a chat over the ride events (and the benefits of chamois cream)!
Thanks to John, Sue, Sally, Catriona and Hilda-May for making the ride so enjoyable and special thanks to Sue for being back marker. Let's do it again soon.