Words by Kate Davidson – Photos by Kate Davidson and Gary Palmer
After a blisteringly hot summer that seems to have lasted forever, it was a bit of a shock to wake up to heavy rain on the morning of our Vale ride. The recce two weeks before was similarly sodden, and I was hoping the sun we'd all been so used to for the last six months would grace us with its presence, but alas not.
However, MB Swindoners are nothing if not a hardy bunch, and soon the car park was filling with familiar faces, with others heading across the campground towards us, having ridden all the way from Swindon. Some, like Gary P, had driven even further afield from Gloucestershire! It's great to get a decent turnout when the weather's good, but even more gratifying when the weather is filthy. We headed off, 14 strong, into the forest; the rain kept falling but spirits were high as we set off.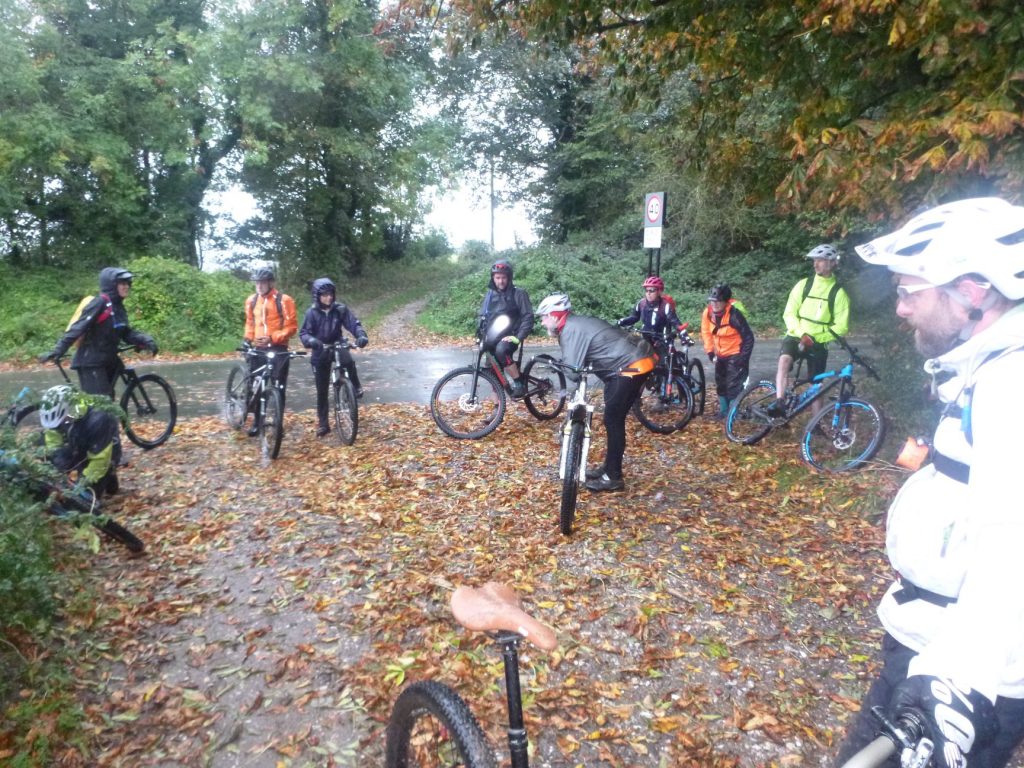 This route was a little different and headed in a new direction, over towards Pewsey, where I grew up. The hills around the Pewsey Vale comprise chalk – and the first big descent, from Fyfield Down, reinforced what all mtb-ers know: riding down wet chalk is like riding on ice. Luckily, with varying degrees of speed and finesse, we all got down in one piece and rode on towards Pewsey and, hopefully, tea and cake.
Praying that my proposed café stop, The Applecart,  would take pity on us, we promised a healthy tip if they would accept a big group of soggy riders – they were happy to welcome us, and couldn't have been more accommodating and kind. After a refuel (during which we soaked the floor so much they had to put out yellow hazard signs!), we headed out of Pewsey towards Oare.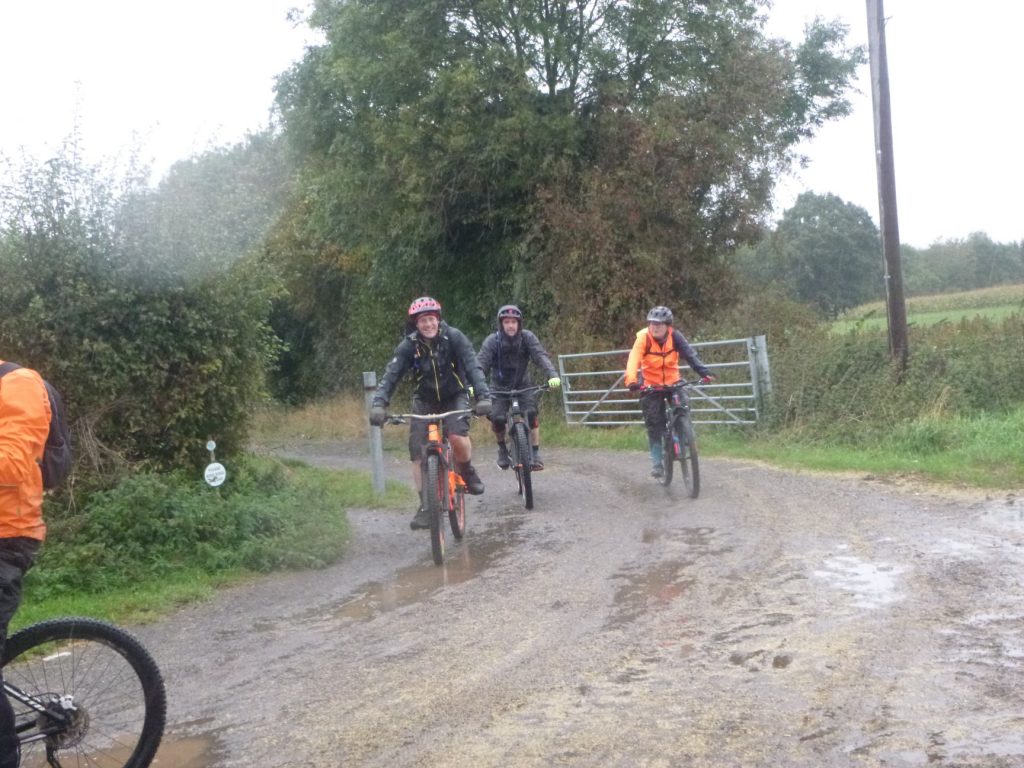 Originally, the ride was to be around 30 miles long but at this point, I took the decision to cut it a little short due to the sharp drop in temperature and incessant rain – the long route could wait for another day. We cut across to Sunnyhill Lane and the base of Martinsell Hill and trudged up the short, but deceptively steep, track up onto the hill fort.
There's a well-hidden, but fun, sunken bridleway a little way along from this – in fact, the minute I mentioned we were due to turn sharp right shortly but couldn't remember precisely where, the bridleway appeared suddenly, causing some of us to skid to a stop! This bridleway leads to the top of Martinsell Hill and the ever-popular grassy descent to the car park, which is always a hoot. From here we crossed the road into Mud Lane, still riding well despite the wet conditions, and back towards Savernake. Once back in the forest, we rode for another couple of miles or so and back to the start, dripping wet and chilly but pleased to have braved the elements.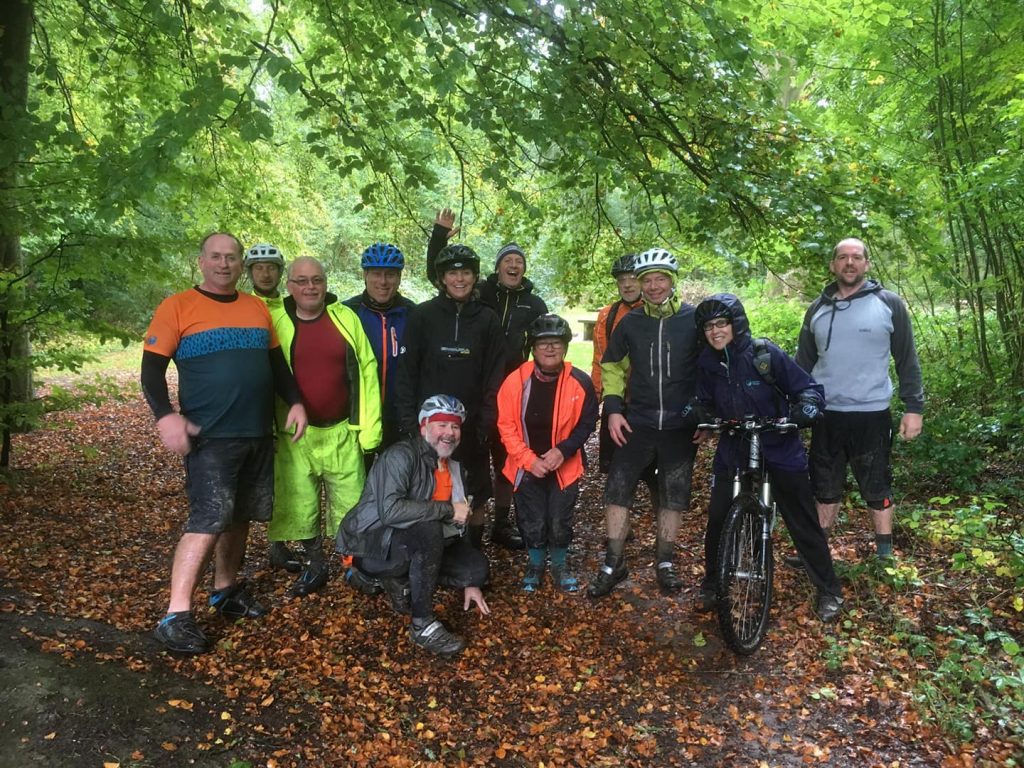 Cold, wintry rides are a real test of people's commitment – but if this first ride of the autumn season was anything to go by, hopefully we'll have some healthy turnouts over the next six months!