After a rainy few days, Saturday morning was bright and crisp; perfect weather for a Winter ride. By the time my wife dropped me off at at Barbury, David and Kate had already ridden 14 miles, and people arrived in ones and twos until there were a dozen of us (including Adrian, who had seen the event at the last minute, thrown everything in the back of his van and hared it up to Barbury).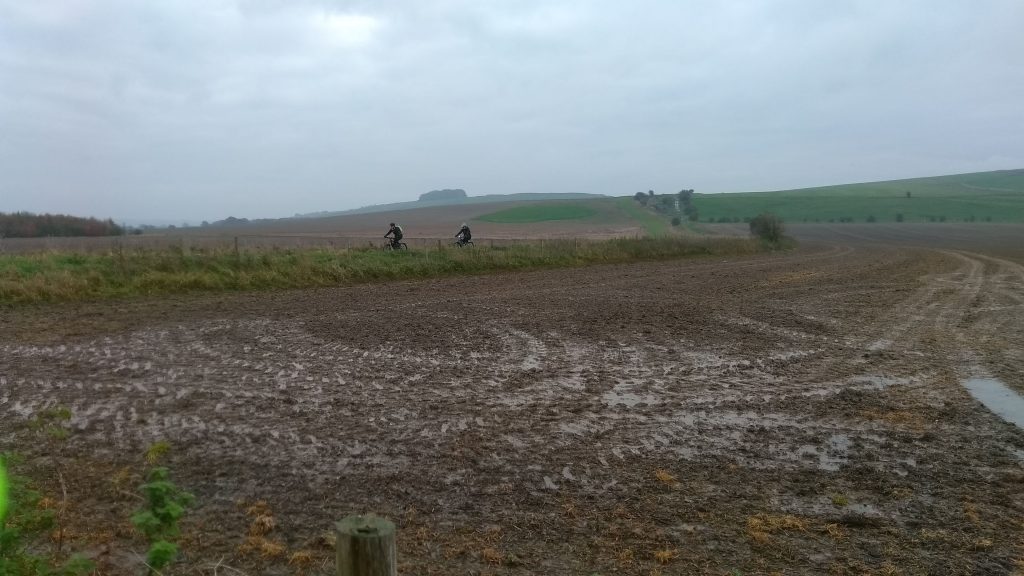 The ride started with two wet, slippery descents – out of Barbury and then down to Uffcot – before joining the byway at Broad Hinton and settling into a rhythm.
In Yatesbury we stopped for our first mechanical, Gary D's rear tyre needing some attention. When we arrived at Avebury, he found a piece of glass lodged deep in the rubber tread.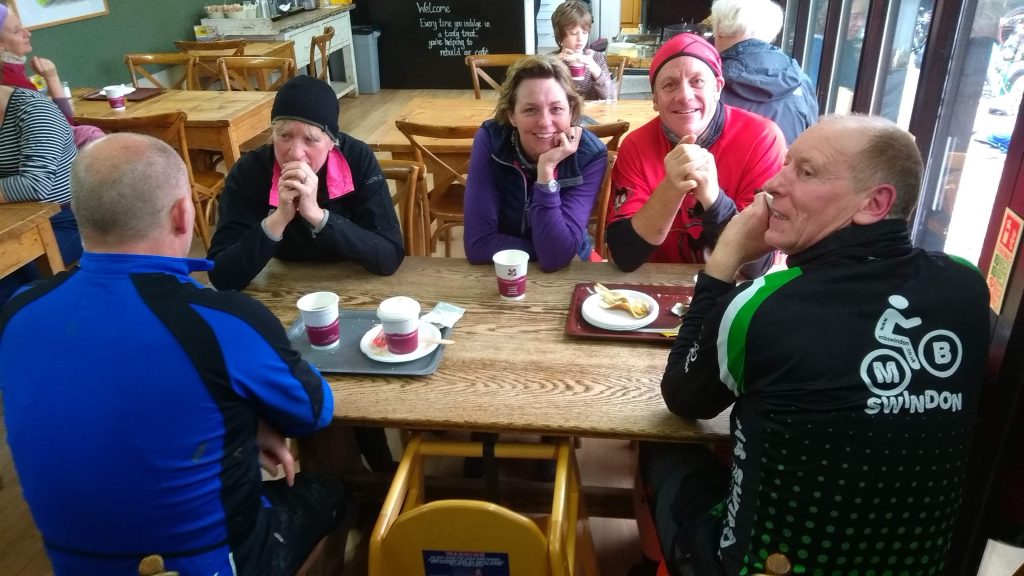 We enjoyed our elevensies in the cafe (the new one is finally due to open by the end of the month!) and then set off along the road that runs alongside the stone avenue. A left turn towards the Sanctuary, and we joined the end of the Ridgeway and began the long, steady climb towards Fyfield Down.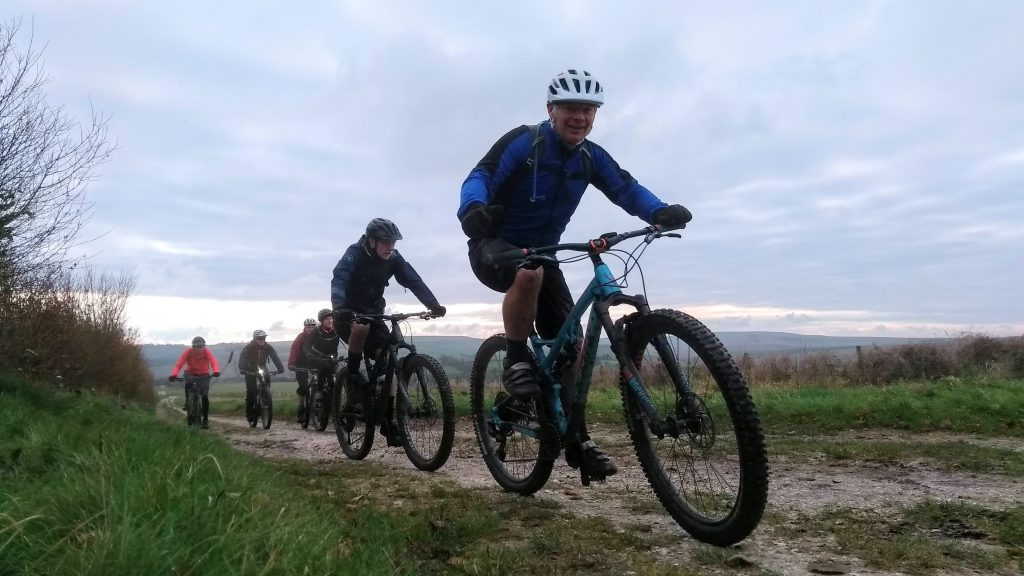 On the Down, we stopped for Gary to tend to his tyre again, whilst others had a bit of fun with one of the stones there. I hadn't been across Fyfield Down for a while, but have used a it quite a bit this year and have really enjoyed the scenery there.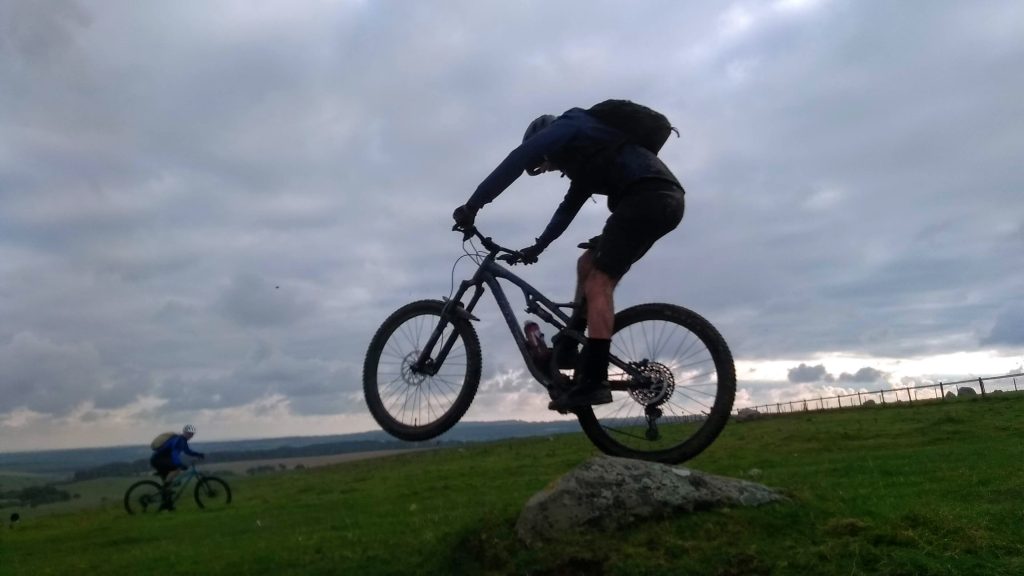 After the descent into Rockley, David and Kate began their ride home and, after Graham had pulled a long nail out of his tyre, the rest of us began the long drag up to the back of Barbury.
Given the recent weather, I had deliberately chosen a pretty 'weatherproof' route for the ride. I was worried that the group might find the route a bit boring, but that's the beauty of a Club ride: some people had never ridden some sections before, and those who had ridden it a thousand times passed the time chatting with someone. There's always something to enjoy!
Thanks for coming, everyone. Hope to do it again before too long.