Words: Steffan James Photos: Steffan James & Trudy Talbot
When I arrived at Barbury Castle, the car park was absolutely packed with parents dropping off teenagers doing their Duke of Edinburgh Awards. There were also about a dozen mountain bikers already there and, as I caught my breath after coming up the road climb, more kept appearing, until there were twenty of us by the time we set off.
After the descent from the far side of Barbury, we climbed the Ridgeway towards Hackpen. Turning off just before the road crossing, we took a steep, grassy descent and followed the bridleway all the way to the Barbury Inn, through Broad Hinton and along the bridleway towards Avebury.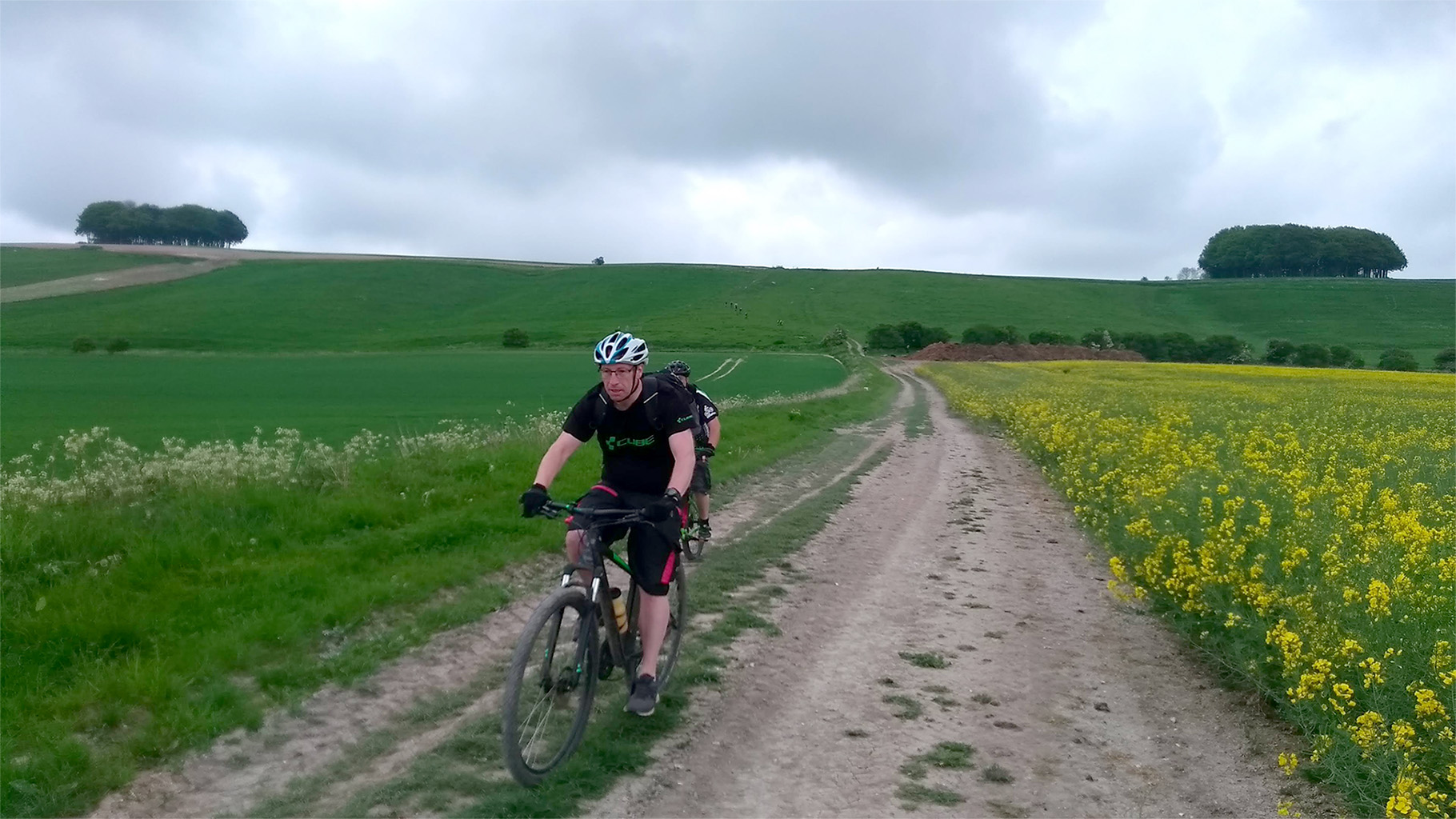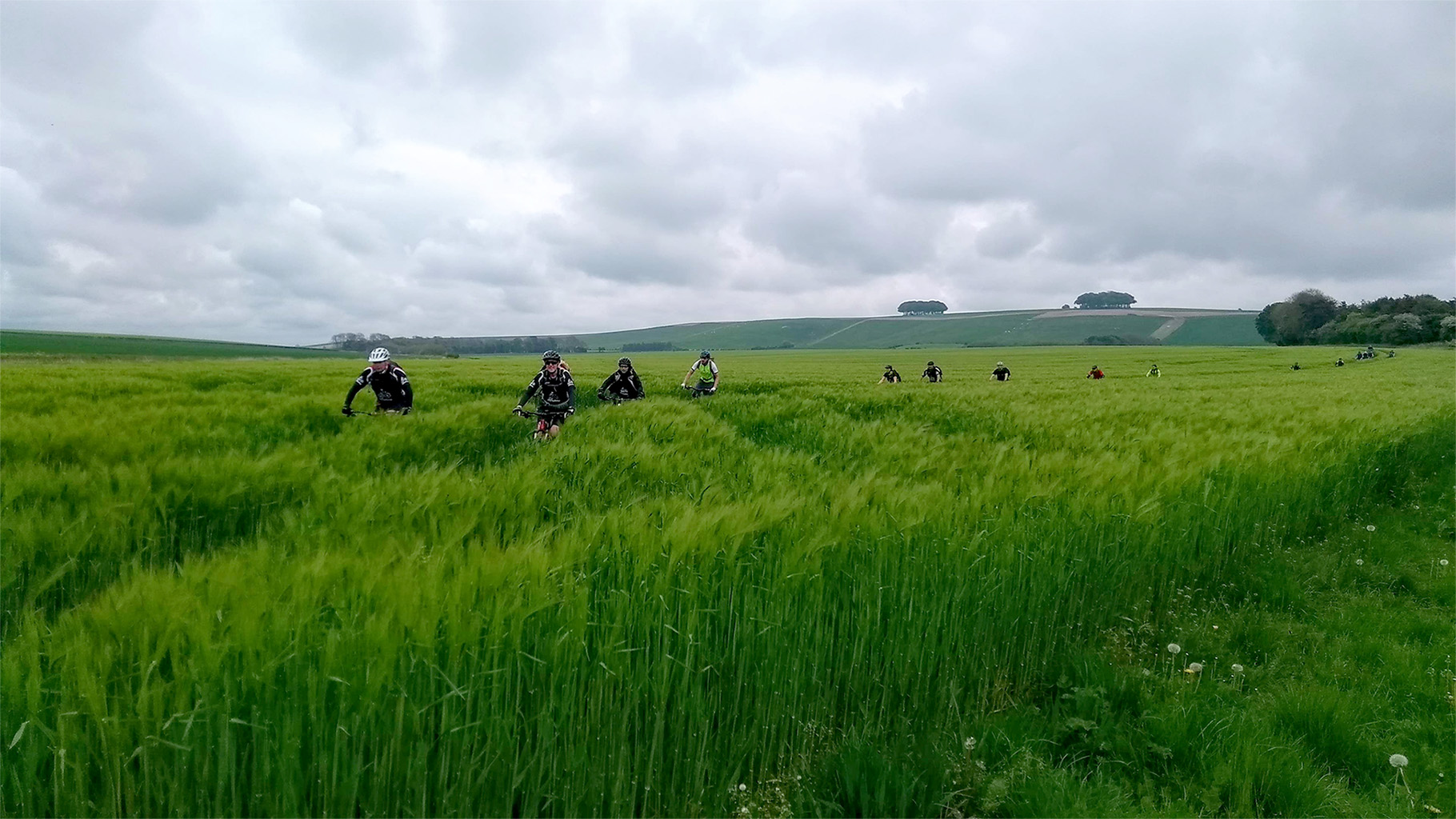 About halfway along, we turned left and set off towards Windmill Hill, where the steep climb brought joy to everyone!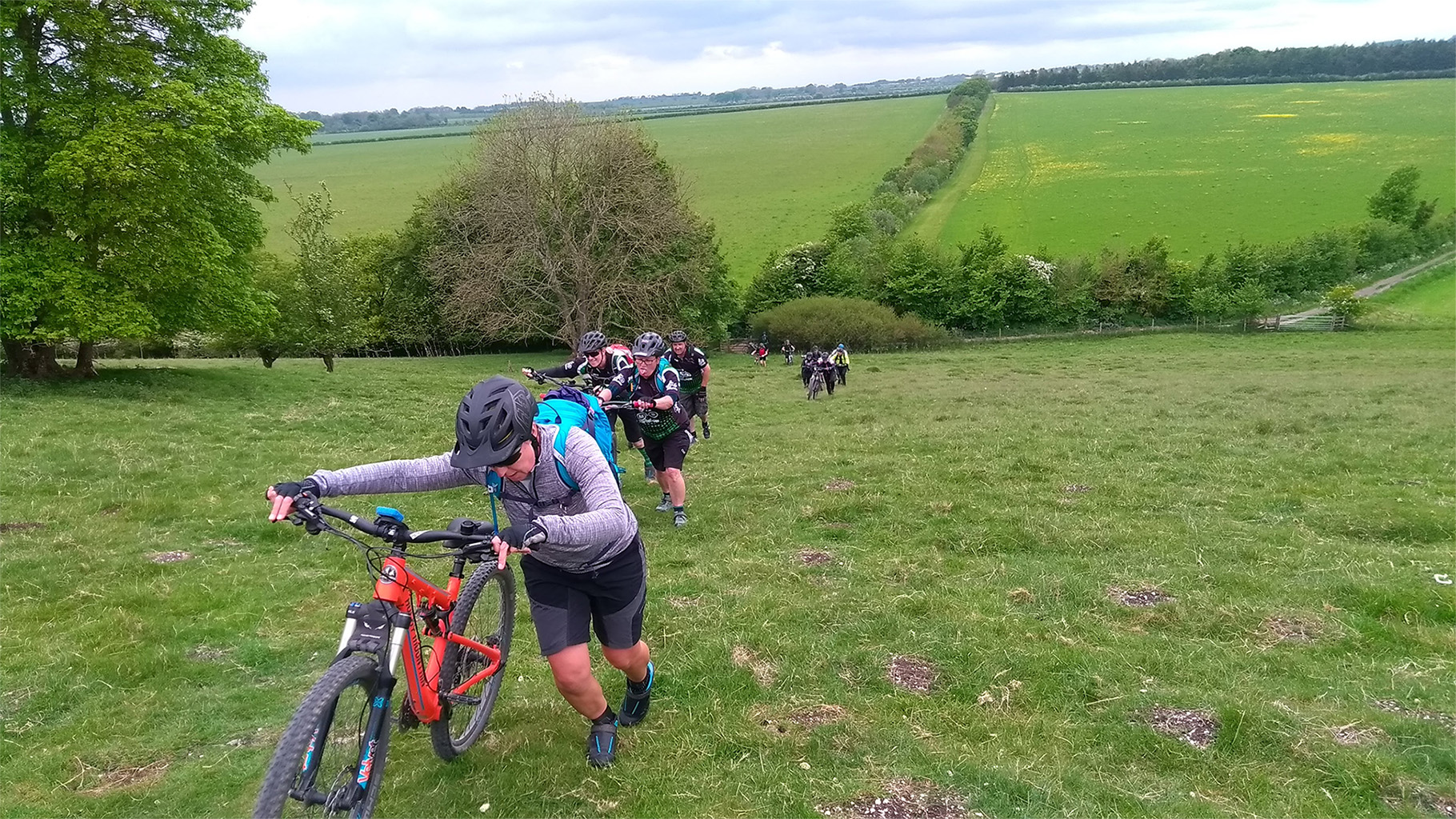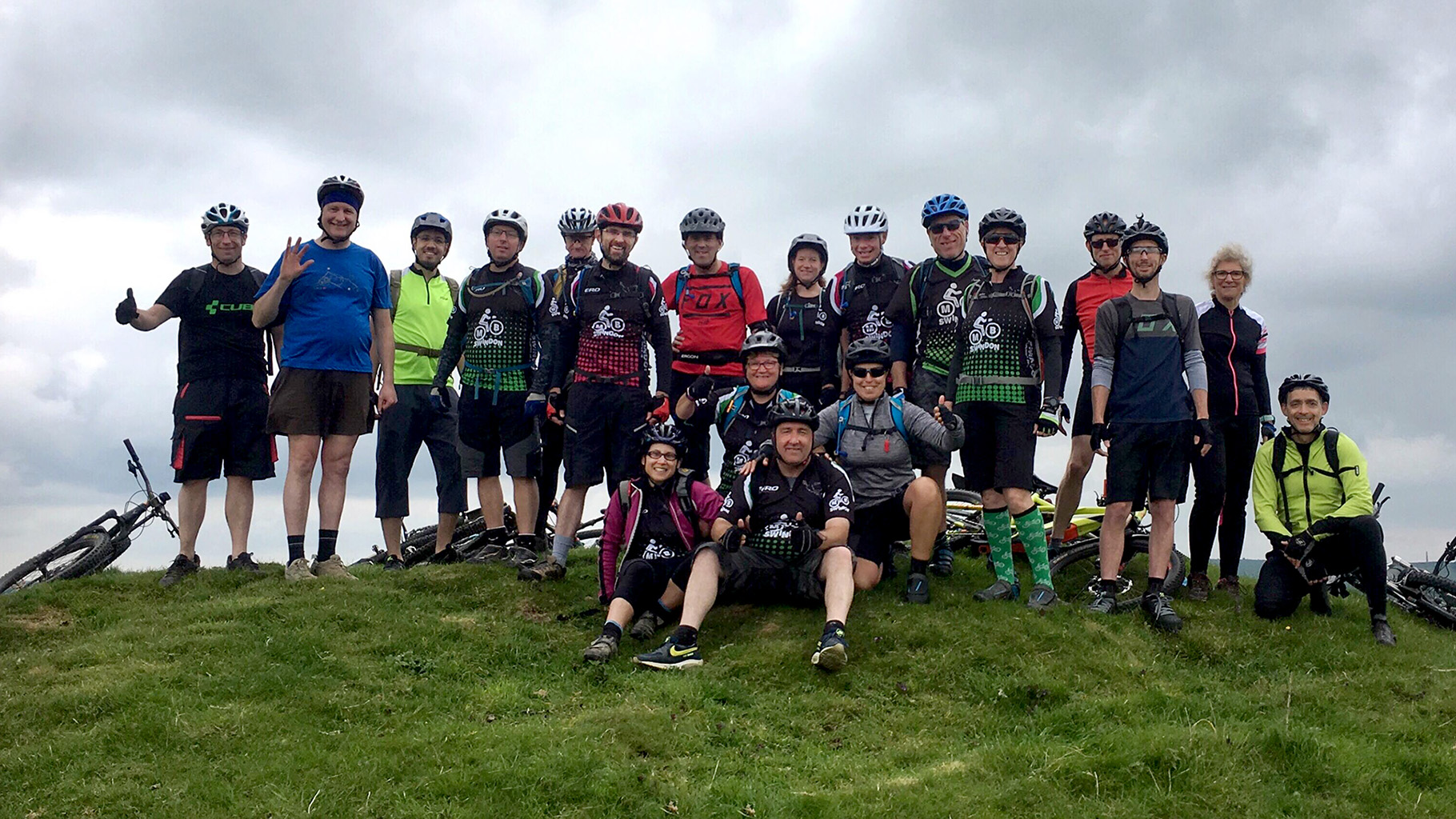 After a quick snack break and a group photo, it was time to take the long, dusty descent towards Avebury, and a short detour to the Adam and Eve stones (sorry everyone – the nettles weren't a problem when I did my recce!)
From there we rolled in to Avebury and got into the cafe just before a very large group of motorcyclists out on a fundraising ride. A cup of tea, slice of cake and a toilet stop later, we were all ready to go again.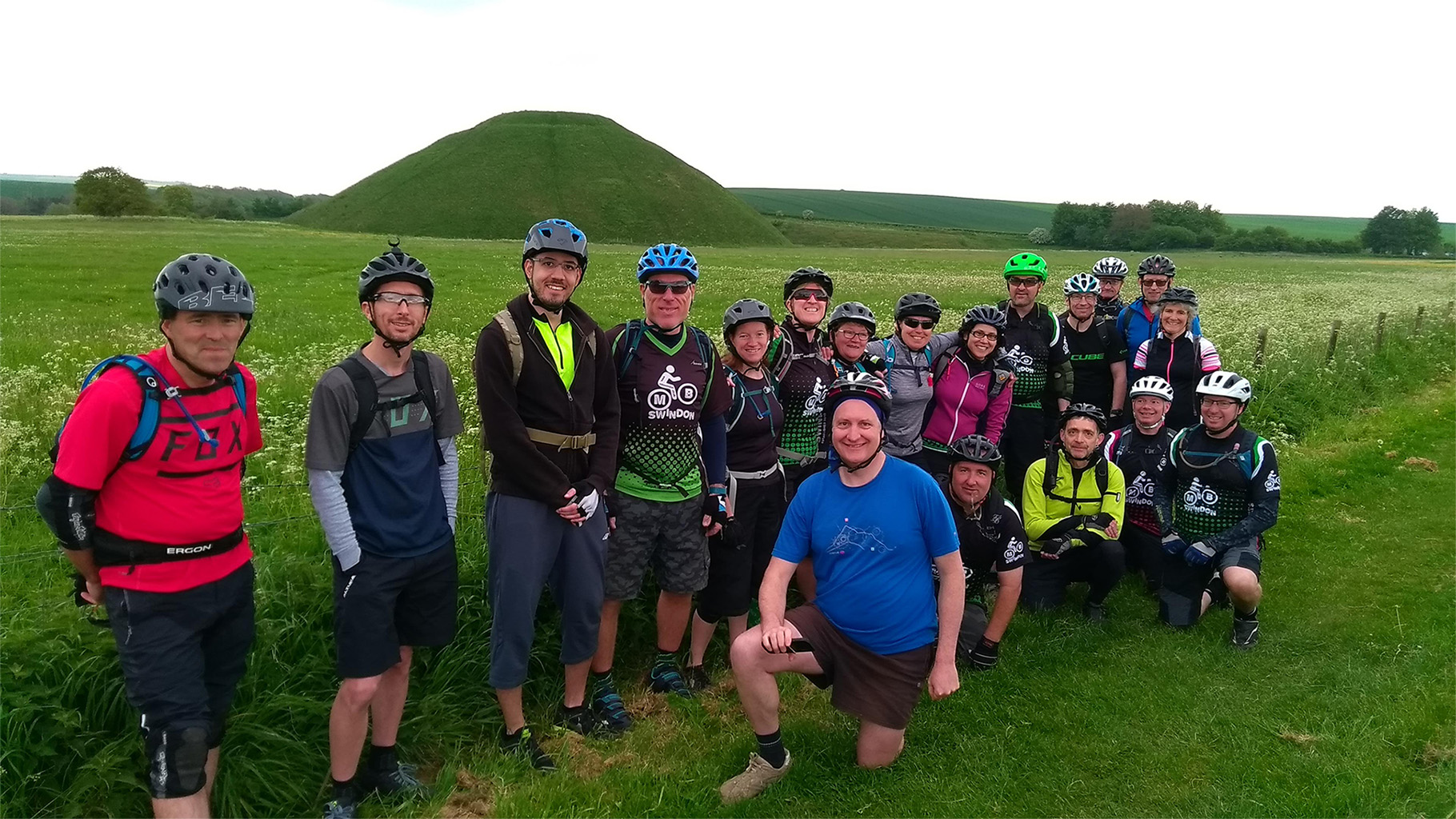 The next port of call was the impressive Silbury hill, before we crossed the main road and headed uphill towards the West Kennett Long Barrow. We spent a bit of time looking around the burial chamber and then set off once again, climbing and descending into East Kennett, then climbing again to the Sanctuary. As impressive as the name sounds, the monument is disappointing. Nothing remains of the original, the site now being marked out by coloured stones to give an idea of the original shape.
From there it was just a matter of following the long, steady climb of the Ridgeway back towards Barbury. We had one puncture on the return journey, and there were a few tired legs by the end, but everyone completed the ride in good shape.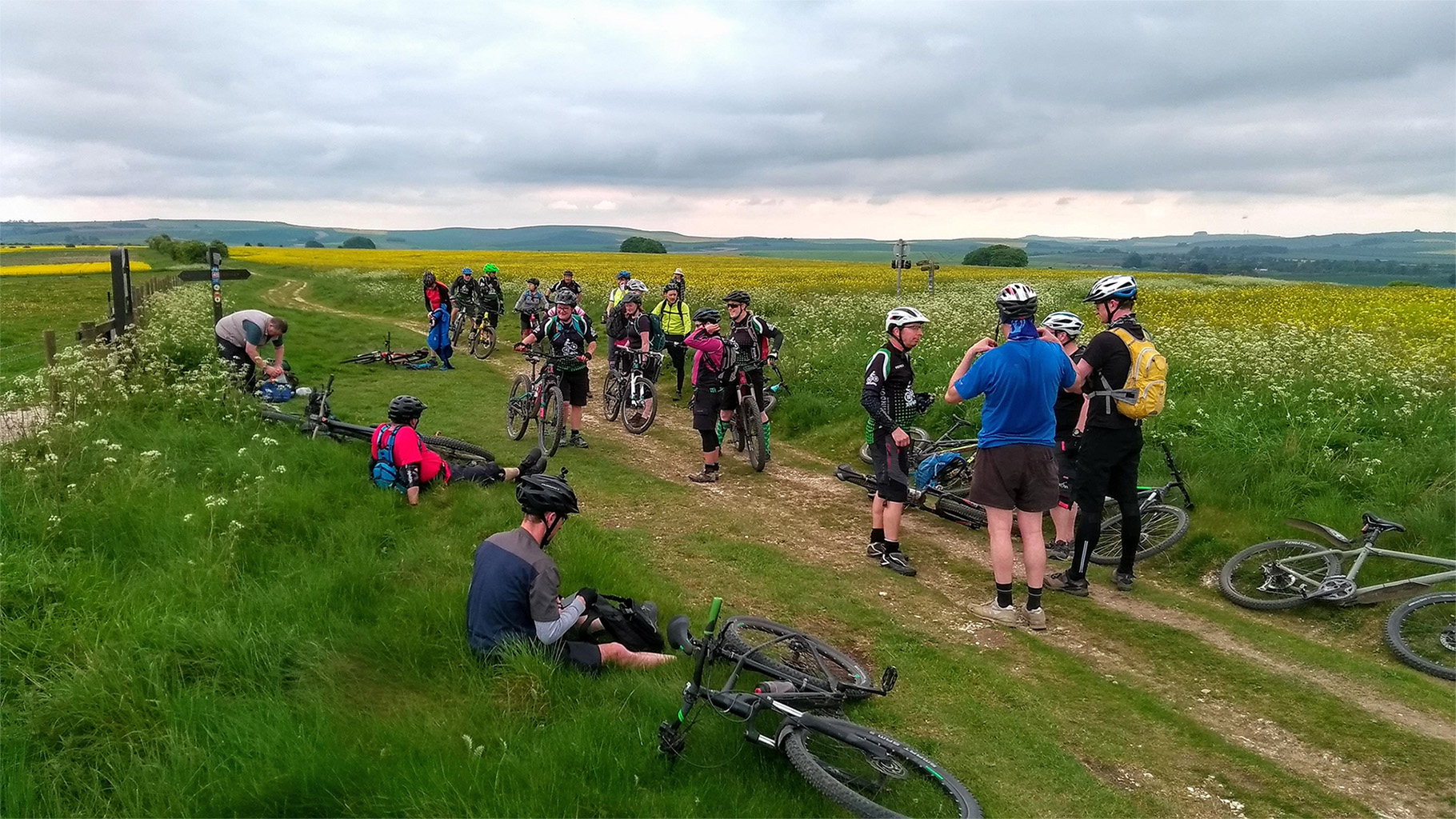 Thanks to everyone who came along and made it such an enjoyable day out – it was great to have such a mix of regulars and new faces.