Words and Photos by Tim Norris
A slight diversion on my way to meet the riders meant I could do a last minute check of the final bridleway descent of the day. After the recent rain it could have been a sloppy mixture of horse manure and mud, so I took one for the team and turned up at The Ivy Inn carpark covered in mud, but thankfully lacking in any kind of animal waste!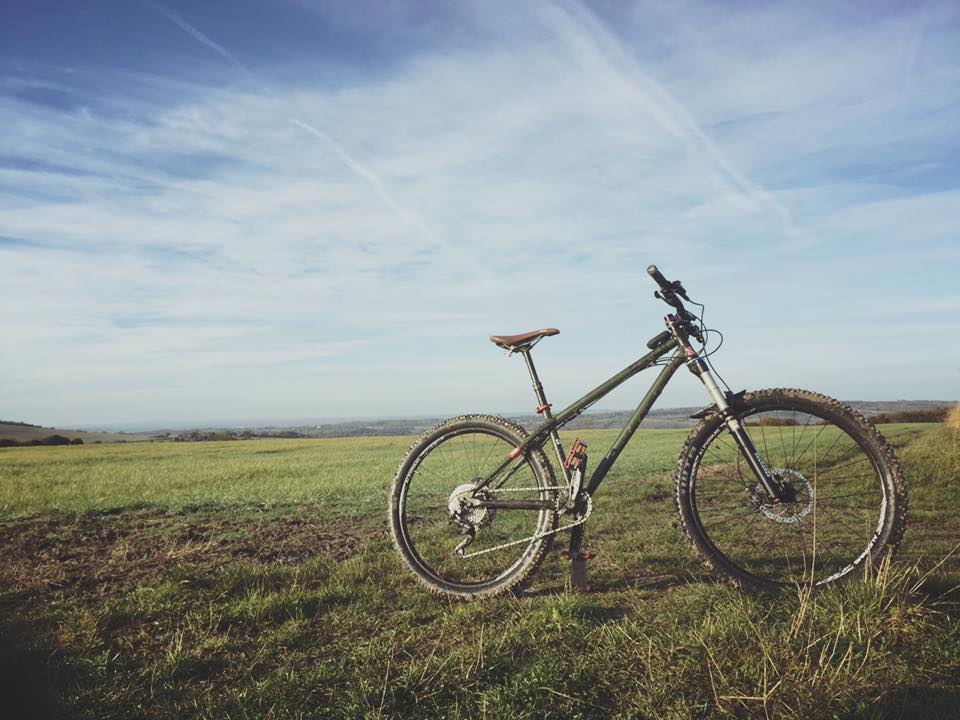 At just about 10am, 8 of us set off and I soon realised my concern over muddy bridleways and tracks was a little unnecessary. Within 10 minutes we were all off the bikes navigating deep ruts and mysterious puddles. This soon passed and our muddy wheels then began to collect fallen leaves –  just in time for our first climb.
The day continued in the same manner: mud, lots of mud, wet leaves, puddles and climbing interrupted by some single track, and tarmac. One particularly muddy descent certainly challenged our collective abilities to stay upright and to go in a straight line.  Someone said it was a bit like riding speedway – in other words there were some interesting moments when you felt your back wheel coming round to meet the front!
The middle of the ride was mostly without incident as we sped through Bromham on the road and then road the canal towpath, past the Caen Hill Locks and to our mid ride destination of Devizes Wharf for some tea and cake.
I had deliberately not communicated the middle section of the ride in any detail as it involved generally going in an upwards direction for about 20km. The tea and cake fuel-stop was planned to break this up a little and afterwards we continued through Devizes and made our way to the Wansdyke and we followed this back in the direction of the starting point. Up to Furze Knoll for some bomb hole playing, then to Morgans Hill that marked our high point for the day and a final bit of fun snaking through a field watching your pedals on the ant hills and other clumps of earth and grass.

We finished the day with one final descent that I had checked out a few hours before, so knowing it was all clear of any hazards I was happy for everyone to make it down at what ever pace they felt comfortable.
Back at the car park, after being out for a little over 5 hours, we said our goodbyes and I pedalled off home.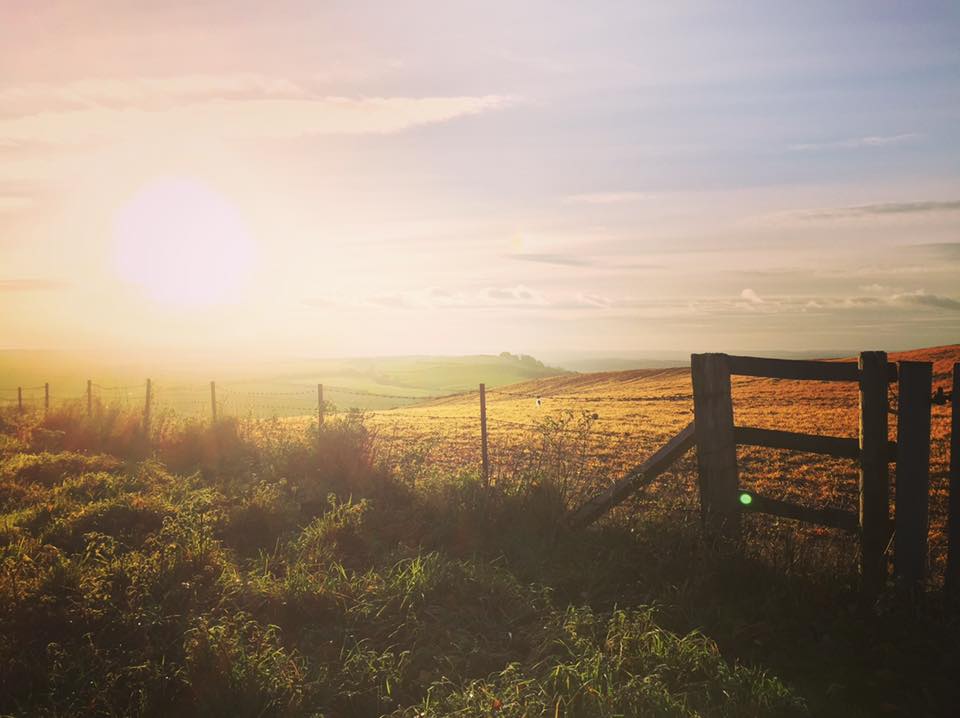 Thankfully it wasn't a cold day today and that it didn't rain or we may not have been so happy at the end. A couple of fiddly punctures, one rather confusing diversion of part of the group and the slow service at the cafe added almost 2 hours to actual pedalling time today.
Of course, we also stopped for a moment of silence as this was Remembrance Sunday and we did this atop of Roundway Hill. Not a battleground for the soldiers we typically remember but it is the site of a British Civil War battle from 1643 where I am sure so many other lives were unnecessarily lost.
Thanks to Pete, Hilda, Clive, Sonny, Graham, Sean and Mike for joining me.