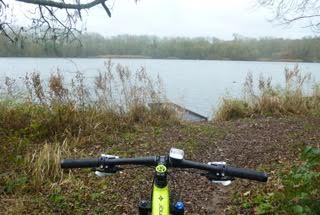 Debbie is leading  this Semi urban round on the Swindon cycleways taking in the 5 country parks with lakes . It is novice friendly and non technical  but be aware that it is a longer distance than some ladies rides at 20 miles . It will be at a pace to suit the group as best as possible and no one will be left behind , although a certain level of fitness would be required to complete the distance happily . There is some easy climbing but feel free to walk if things get a bit steep .
Although there is a coffee stop mid way , please bring any drink and snacks that you want as we ride .
Make sure you have adequate clothing for riding as it can get cold , wet or windy or all of those together !