Club Member Adrian Rogers joined  a number of MB Swindonites on a coaching course in the Forest of Dean. here's what he thought:
"In what turned out to be nothing like an Enid Blyton adventure, 5 intrepid MBSwindoners took part in a rather spiffing coaching session last Sunday, organised by Sparky with world 4X champion
Katy Curd
in the Forest of Dean. As well as being a world champion racer, Katy is a CTC qualified instructor and runs group and individual coaching sessions at the 
Pedalabikeaway
 cycle centre.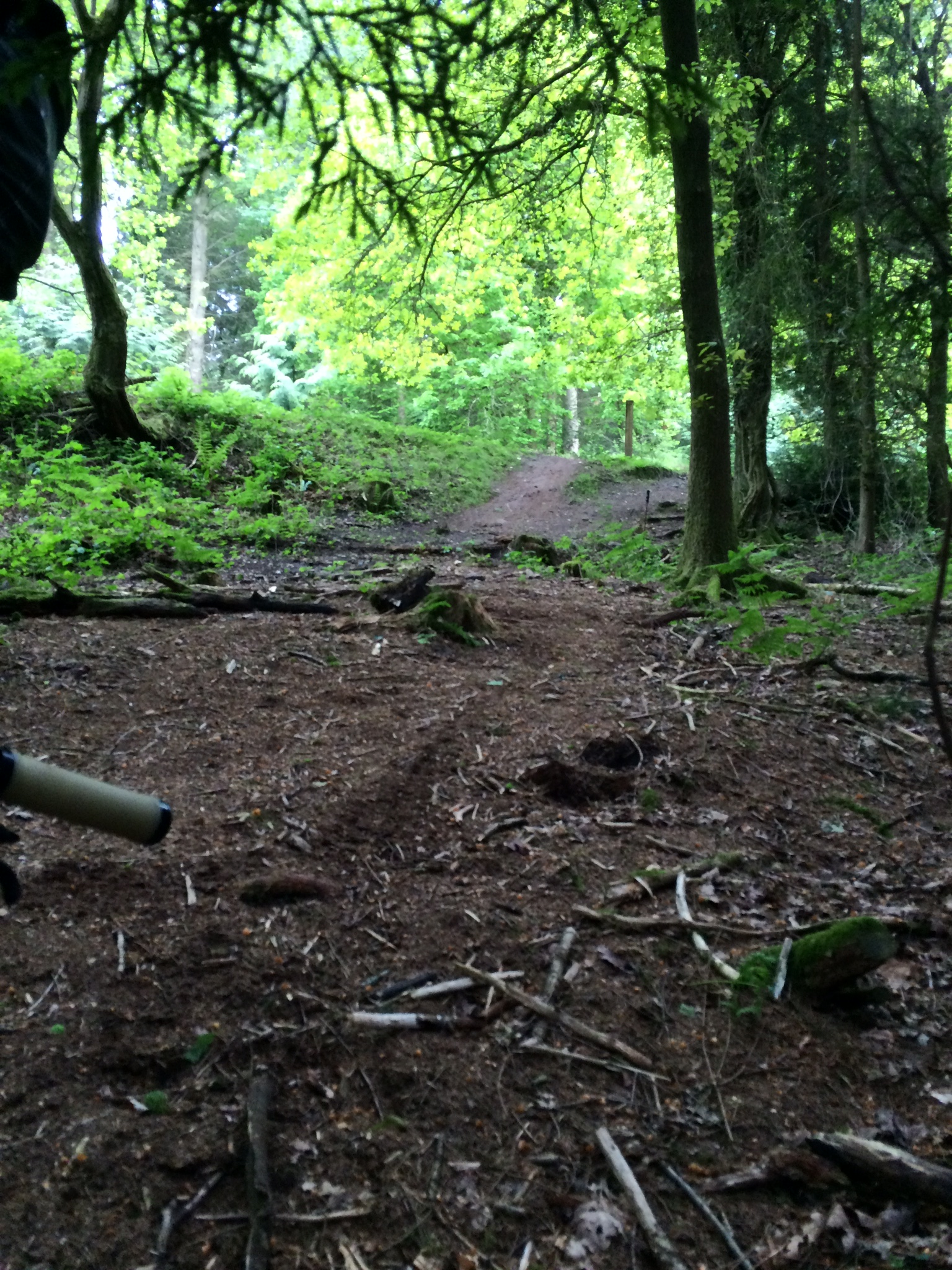 We had a 3 hour morning session and started off having a quick chat at Pedalabikeaway to say what our mountain biking experience was and we wanted from the day. Fortunately we were all looking for very similar things – more confidence and jumping stood out – so we quickly headed up to the downhill tracks.
Once we'd caught our breath, we started with body position. Katy talked us through the concept, gave us a quick demo and then we all had a go. I thought my positioning on a bike was ok, but I was amazed what a difference even a subtle shift can make. Just a small tweak made a massive difference to riding the awkward compression we had been given to tackle, with an instant improvement in my speed and confidence. We then followed up with
some refinements and soon we were all going a lot quicker.
http://www.youtube.com/watch?v=Sf-R0qj91rU
Jumps were next, so we moved on to a nice tabletop. This is a skill that I really didn't know how to do and consequently feared. Katy talked us through technique and then demonstrated a big jump, with minimal speed, showing what proper technique could do (eliciting a short expletive from the normally non-swearing Amanda!). I found this a massive help, as it showed I could start slow working on my technique till I gained more confidence. As we practiced I felt more comfortable and my height and distance increased.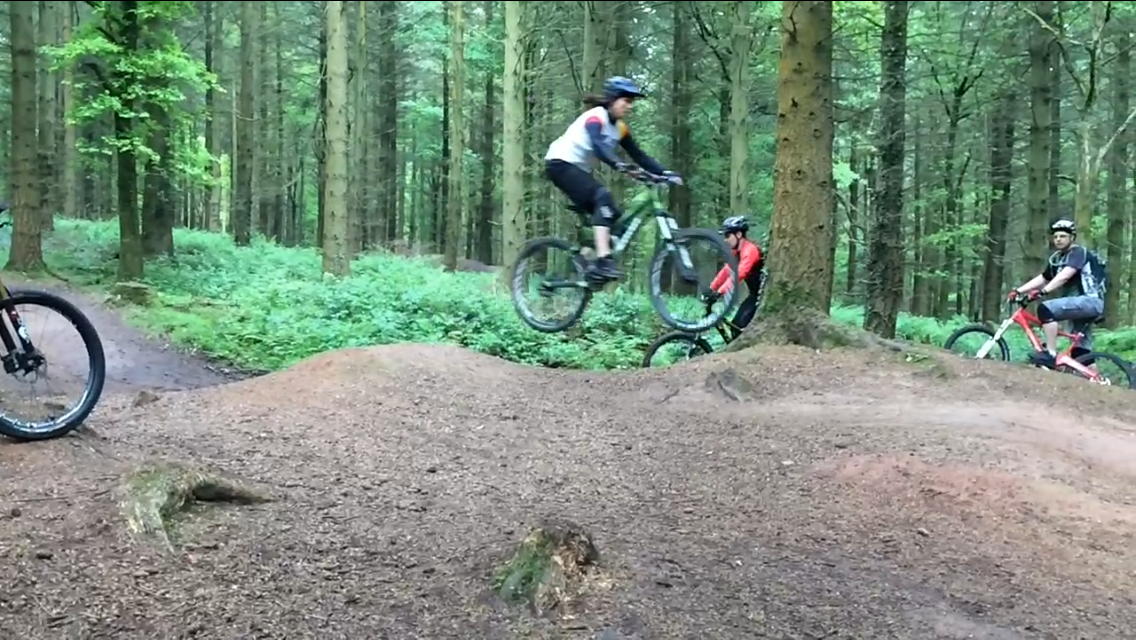 http://www.youtube.com/watch?v=ssVKlFi_dKE
The final sessions involved tackling the steep corners and roots on the Bottleopener trail.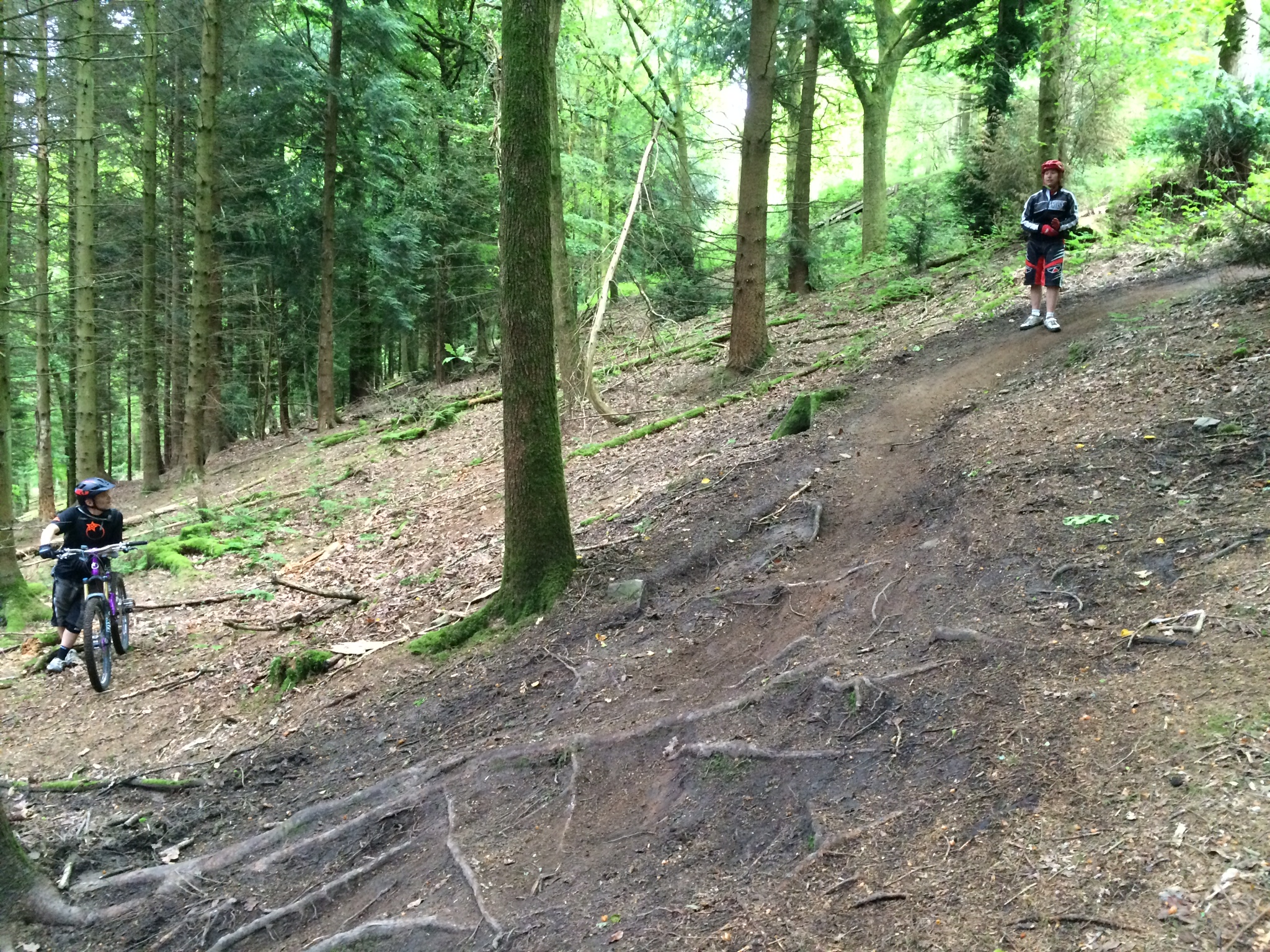 We built on the foundations of body position from the beginning, but now enhancing them for a bit of trail that was hard to even walk! This was an area of my riding I was more comfortable with, but I still learned some things that instantly improved my speed. On the final section Katy also showed us a technique I had never considered; to great effect – by her anyway! It's going to take some practice for me, but definitely going to work on it.
http://www.youtube.com/watch?v=ytNLJ1d94Po
In all it was a great morning where I learned a lot and it has improved my confidence and speed massively. I consider the £60 it cost a bargain for what I gained and I'm even thinking of booking another session to tackle some really scary stuff! I'll go away and practice what I learned this weekend first though 🙂
Katy Curd 
Full details of Katy coaching sessions can be found on her website at www.katycurd.com/coaching/
Definitely recommended!